The Return of the CO2: Why These Next-Level Lasers are Making a Comeback
CoolPeel was featured on RealSelf as a disruptive CO2 laser with broad appeal. Below is an excerpt; read the full article on Realself.com, written by Jolene Edgar.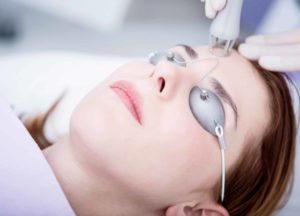 Can a laser be ablative and gentle at once? Yep, at least, according to the engineers of the CoolPeel—the "more inclusive" fractional CO2 laser currently disrupting the laser landscape. (The CoolPeel is just one treatment program on a larger and more aggressive CO2 platform.) Dr. Shah describes it as "a very superficial ablation, at lighter energies—like a souped-up version of the Clear + Brilliant [a baby fractional device]." It's ideal for those battling dullness, mottling, and fine lines. Since the CoolPeel's heat doesn't go as deep as a traditional CO2, it's not effective for pronounced wrinkles, significant dark spots or acne scars, she adds; but on the upside, the downtime is next to nothing—figure two days of redness, followed by a few days of sandpapery skin.
Another early adopter of the CoolPeel, New York City dermatologist Dr. Paul Jarrod Frank, recently shared with RealSelf his affection for the treatment: "It achieves what CO2 was meant to do, which is tightening fine lines, [fixing] overall sun damage [and improving] skin tone—and it does it while minimizing heat trauma." He recommends a series of three for best results.