How will you gain your elite edge?
Top aesthetic providers understand industry dynamics. They invest in exceptional technology that does more to meet their patients' needs and maximizes their bottom line.
Join Cartessa Aesthetics on The Elite Edge 2023 Tour – a full day symposia that explores top aesthetic trends and the technologies and treatments embraced by the best in the industry. Learn from aesthetic insiders as they share their clinical and financial perspectives into the cutting-edge devices that give them, the elite edge.
In addition, we will be featuring an Experience Lounge where you can enjoy select, complementary treatments, as well as the opportunity to explore our incredible technology. This VIP experience will leave you feeling relaxed, rejuvenated, and excited about Cartessa's newest technology offerings in 2023!
Lunch will be provided. Event will conclude with a cocktail reception.
Featured Devices + Discussions
MOTUS AZ+ | VIRTUERF | PHYSIQ | TETRA CO2/COOLPEEL | SUBNOVII | CHROME | SUB-Z
Skincare & Marketing Gift Bag Sponsors
Our partners are here to support your business and are responsible for the goodies your practice receives when attending this event!
Jordan White,

BSN, RN, CFRN
Jordan is the lead master injector in Gilbert, AZ. Jordan has extensive training by some of the most renowned injectors in the world including Dr. Sam Assassa and Julie Horne. Jordan is known for his lip techniques as well as mid and lower face restoration. Jordan has years of experience in critical care, more specifically as a medevac nurse! Jordan continues to be a highly sought-after injector here in the valley and has clients who travel from all over the state to see him! Jordan says, "I enjoy the ability to bring my patient's goals to reality by using the latest and safest techniques." When Jordan isn't behind the needle, he loves spending time outdoors with his beautiful wife Lauren and baby girl Emma Grace.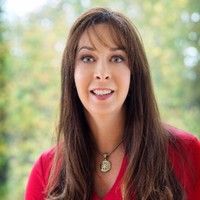 Dr. Leslie Apgar
Dr. Leslie Apgar is board certified by the American Board of Obstetrics and Gynecology, a Fellow of the American College of Obstetrics and Gynecology. Born and raised in the Pacific Northwest, Dr. Apgar graduated from the Honors Program at Washington State University, then attended Penn State University for medical school. She moved to Western Howard County in 2000 after completing her residency in OBGYN at Penn State University, Milton S. Hershey Medical Center.
After caring for so many women with skin and hair complaints, Dr. Apgar decided to fill an obvious void in the community by expanding into aesthetics. PuraVida was born in 2008 and Dr. Apgar became the sole owner and medical director in 2013. A skilled minimally invasive surgeon, she divides her time between PuraVida and her roles as Medical Director at Greenhouse Wellness, a medical cannabis dispensary in Ellicott City, and Founder of Blissiva, a medical cannabis product company designed specifically for women. Embracing the work-life balance, you can find her spending as much time with her teenage kids as they will tolerate and traveling wherever and whenever she can.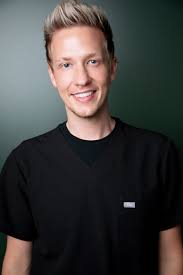 Josh Davis,

RN, BSN
Joshua Davis, BSN, RN, is the founder and creative master-mind behind ToxJosh Studios. Josh's vision for ToxJosh studios started when he saw the need for a creative outlet for aesthetic providers who are passionate about holistic transformations. The TJS team is dedicated to helping patients discover the best version of themselves - inside and out.
In the aesthetics or beauty industry, it is easy to get derailed by unrealistic expectations created by the images we are constantly bombarded with on television, social media, etc. I wanted to create a place where people could come and feel safe to discover the best version of themselves. I strongly believe there has to be an inner transformation that comes with any aesthetic work - at the end of the day, I want to help each of my patients be able to look in the mirror and truly LOVE who they see looking back.
Joshua Davis, BSN, RN, received his Bachelor of Science in Nursing from Belmont University, and Bachelor of Musical Arts from Vanderbilt University. Joshua started his nursing career in Trauma ICU & Multi-Specialty Critical Care and transitioned into Aesthetics & Management in 2012. With his meticulous eye to detail and naturalism in aesthetics, Josh's work soon began to be recognized on social media outlets, being voted in the Top 100 Injectors in the United States in 2018 through 2022, appointed to the Merz Aesthetics Advisory Board in 2019, and a Independent Consultant for Prollenium, and a KOL for Cartessa.
Better known as ToxJosh, he has quickly become a social media icon in the field of aesthetics, performing Instagram takeovers for major industry companies, has motivated audiences for aesthetic professional organizations around the world, and has helped create Social Media Network Groups with some of the top social media influencers in the industry.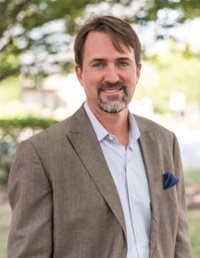 Carey Nease, MD
Dr. Carey J. Nease is triple board-certified cosmetic surgeon—American Board of Cosmetic Surgery, the American Board of Facial Plastic and Reconstructive Surgery, and the American Board of Otolaryngology. With nearly 20 years of experience, he has performed more than 10,000 surgical procedures. His research has been published in several aesthetic surgical journals, he has written several book chapters, and he has given numerous lectures and presentations for his peers across the country.  
As a Fellowship Director for the American Academy of Cosmetic Surgery, he provides training to American Board of Medical Specialties-certified fellows who are either general surgeons, plastic surgeons or head and neck surgeons. He is trustee of the American Board of Cosmetic Surgery and 2018 president of the American Board of Facial Cosmetic Surgery (ABFCS). He is the lead physician for Nease Cosmetic Surgery, with two practice locations offering plastic surgery and medical spa treatments. And finally, he was named Best of the Best Cosmetic Surgeon for seven consecutive years in Chattanooga, TN and the North Georgia area. 
Dr. Nease's hobbies include scuba diving, golf, piano and guitar, watercolor painting, and volunteering in the pre-school area of his church with his family. 
Dr. Nease and his wife, Pamela, live in Lookout Valley, TN and have four children.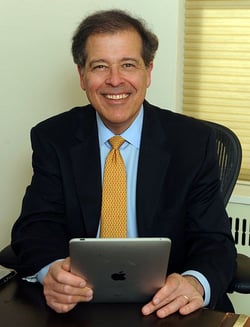 Kenneth Rothaus, MD
Kenneth O. Rothaus, MD is a board-certified Manhattan and Westchester plastic surgeon offering cosmetic and reconstructive surgery for the face, breast, body, and skin. Educated at Yale College and Harvard Medical School, Dr. Rothaus' general and plastic surgery training was at the Columbia and Cornell campuses of the New York Presbyterian Hospital. Dr. Rothaus values the wants and needs of his patients and strives to give them the best experience possible. With both a national and international practice, Dr. Rothaus has unmatched experience in a number of plastic surgery treatments and techniques. As a distinguished surgeon, husband, and parent, Dr. Rothaus has a profound appreciation for the apprehension a patient, spouse, or parent may feel approaching a surgical procedure and feels that trust and communication are of the utmost importance in developing a close doctor-patient relationship.
Rothaus Plastic Surgery has demonstrated its commitment to patient safety by gaining accreditation from the American Association for Accreditation of Ambulatory Surgery Facilities (AAAASF). AAAASF is celebrating its 37th year of promoting the highest quality patient safety in the ambulatory surgery setting (office-based or outpatient), as well as rehabilitation and outpatient therapy agencies and rural health clinics.
Throughout his extensive career, Dr. Rothaus has mastered many treatments and surgical techniques to help his patients. He specializes in minimally invasive procedures, advanced laser and radiofrequency technology, and the full spectrum of injectables to help patients who do not require or are not candidates for surgery.
Accommodations
We are so excited to have you attend! Please be aware, registering for the event does NOT include a booking of accommodations. We do have a room block for our event, but there is limited availability, so we recommend booking your room ASAP.
If you would like to take advantage of the discounted rate at the hotel, book online here. The room block cutoff date is Wednesday, February 22nd. All room reservations must be made before then.
Please contact your local Cartessa Representative or fill out the form to connect with our Engagement Manager, Sydney McGrade smcgrade@cartessaaesthetics.com with any questions regarding the event.