How will you gain your elite edge?
Top aesthetic providers understand industry dynamics. They invest in exceptional technology that does more to meet their patients' needs and maximizes their bottom line.
Join Cartessa Aesthetics on The Elite Edge 2022 Tour – a full day symposia that explores top aesthetic trends and the technologies and treatments embraced by the best in the industry. Learn from aesthetic insiders as they share their clinical and financial perspectives into the cutting-edge devices that give them, the elite edge.
Breakfast + lunch will be provided. Event will conclude with a cocktail reception.
Featured Devices + Discussions
MOTUS AZ+ | VIRTUERF | PHYSIQ | TETRA CO2/COOLPEEL | SUBNOVII | CHROME | SUB-Z
Skincare & Marketing Gift Bag Sponsors
Our partners are here to support your business and are responsible for the goodies your practice receives when attending this event!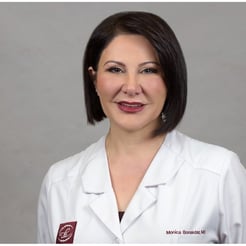 Dr. Monica Bonakdar
Dr. Monica Bonakdar has been in private practice in Newport Beach, California for over 20 years. She has dedicated her entire practice to transforming her patients into younger and more self-confident versions of themselves with nonsurgical cosmetic dermatology solutions such as Botox Cosmetic, facial fillers, laser skin rejuvenation, cosmeceutical skincare.
An Orange County native, Dr. Bonakdar proudly attended University of California, Irvine for her Biological Sciences Bachelor of Science degree and University of California, Irvine, School of Medicine for her Medical Doctorate degree, graduating with Cum Laude and Phi Beta Kappa Honors. Dr. Bonakdar then completed her internship and residency training at University of California, Los Angeles.
Returning to her beloved Orange County, Dr. Bonakdar established Bonakdar Aesthetics to provide Newport Beach and neighboring Orange County communities with new and safe cutting edge nonsurgical cosmetic treatments for looking natural, youthful, and beautiful. She continues to be an early adopter of new and safe cutting-edge technologies in the ever-evolving world of cosmetic medicine.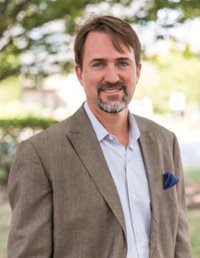 Dr. Carey J. Nease
Dr. Carey J. Nease is triple board-certified cosmetic surgeon—American Board of Cosmetic Surgery, the American Board of Facial Plastic and Reconstructive Surgery, and the American Board of Otolaryngology. With nearly 20 years of experience, he has performed more than 10,000 surgical procedures. His research has been published in several aesthetic surgical journals, he has written several book chapters, and he has given numerous lectures and presentations for his peers across the country.
As a Fellowship Director for the American Academy of Cosmetic Surgery, he provides training to American Board of Medical Specialties-certified fellows who are either general surgeons, plastic surgeons or head and neck surgeons. He is trustee of the American Board of Cosmetic Surgery and 2018 president of the American Board of Facial Cosmetic Surgery (ABFCS). He is the lead physician for Nease Cosmetic Surgery, with two practice locations offering plastic surgery and medical spa treatments. And finally, he was named Best of the Best Cosmetic Surgeon for seven consecutive years in Chattanooga, TN and the North Georgia area.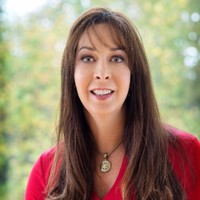 Dr. Leslie Apgar
Dr. Leslie Apgar is board certified by the American Board of Obstetrics and Gynecology, a Fellow of the American College of Obstetrics and Gynecology. Born and raised in the Pacific Northwest, Dr. Apgar graduated from the Honors Program at Washington State University, then attended Penn State University for medical school. She moved to Western Howard County in 2000 after completing her residency in OBGYN at Penn State University, Milton S. Hershey Medical Center.
After caring for so many women with skin and hair complaints, Dr. Apgar decided to fill an obvious void in the community by expanding into aesthetics. PuraVida was born in 2008 and Dr. Apgar became the sole owner and medical director in 2013. A skilled minimally invasive surgeon, she divides her time between PuraVida and her roles as Medical Director at Greenhouse Wellness, a medical cannabis dispensary in Ellicott City, and Founder of Blissiva, a medical cannabis product company designed specifically for women. Embracing the work-life balance, you can find her spending as much time with her teenage kids as they will tolerate and traveling wherever and whenever she can.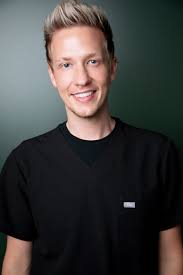 Joshua Davis, BSN, RN
Joshua Davis, BSN, RN, is the founder and creative master-mind behind ToxJosh Studios. Josh's vision for ToxJosh studios started when he saw the need for a creative outlet for aesthetic providers who are passionate about holistic transformations. The TJS team is dedicated to helping patients discover the best version of themselves - inside and out.
In the aesthetics or beauty industry, it is easy to get derailed by unrealistic expectations created by the images we are constantly bombarded with on television, social media, etc. I wanted to create a place where people could come and feel safe to discover the best version of themselves. I strongly believe there has to be an inner transformation that comes with any aesthetic work - at the end of the day, I want to help each of my patients be able to look in the mirror and truly LOVE who they see looking back.
Joshua Davis, BSN, RN, received his Bachelor of Science in Nursing from Belmont University, and Bachelor of Musical Arts from Vanderbilt University. Joshua started his nursing career in Trauma ICU & Multi-Specialty Critical Care and transitioned into Aesthetics & Management in 2012. With his meticulous eye to detail and naturalism in aesthetics, Josh's work soon began to be recognized on social media outlets, being voted in the Top 100 Injectors in the United States in 2018 through 2022, appointed to the Merz Aesthetics Advisory Board in 2019, and a Independent Consultant for Prollenium, and a KOL for Cartessa.
Better known as ToxJosh, he has quickly become a social media icon in the field of aesthetics, performing Instagram takeovers for major industry companies, has motivated audiences for aesthetic professional organizations around the world, and has helped create Social Media Network Groups with some of the top social media influencers in the industry.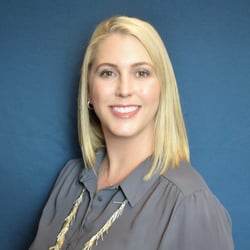 Alison Gracom, PA-C
Alison Gracom received her degree from the New York Institute of Technology, graduating with honors and as the president of her class.  While training, she worked with many top doctors in NY; spending much of her time working side-by-side with physicians at hospitals affiliated with Weil Cornell, Stony Brook, and the Long Island Jewish Medical Center. After working in NY for several years, Alison decided to returned to her home state of California in 2010, and founded her own medical spa in Irvine, CA in 2016. Alison is passionate about learning and keeping up with the latest in medical aesthetics. This passion has led her to become a clinical specialist, educating offices in the latest laser technologies. She has been training physicians in specialties such as dermatology and plastic surgery throughout the U.S. and Canada for the past 4 years. Her keen intellect and ongoing education in cutting-edge and integrative therapies places Alison Gracom among the elite of practitioners.
Accommodations
We are so excited to have you attend! Please be aware, registering for the event does NOT include a booking of accommodations. We do have a room block for our event, but there is limited availability so we recommend booking your room ASAP.
If you would like to take advantage of the discounted rate at the hotel, book online here. The room block cut off date is Wednesday, September 7th. All room reservations must be made before then.
Please contact your local Cartessa Representative or fill out the form to connect with our Engagement Manager, Sydney McGrade smcgrade@cartessaaesthetics.com with any questions regarding the event.