Cartessa Aesthetics
With exclusive global relationships, best-in-class technology, and end-to-end support, we empower the best aesthetic providers to achieve more.
Trusted by the best in aesthetics.
Quanta Systems Aesthetic Division
Italian-engineered aesthetics lasers – including the Chrome, EVO Series, and Discovery Pico Series – are available in the U.S. and Canada exclusively through Cartessa.
Learn more
Events:
Keep your finger on the pulse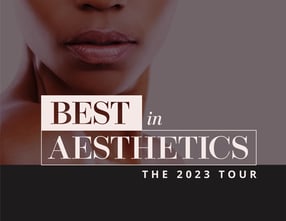 Coming to a City Near You
What will it take to elevate your practice today, tomorrow, and beyond? Join us for an exclusive event designed to provide private access to today's most advanced aesthetic solutions.
Unlike other device companies, Cartessa is with you for the long haul. They want you to succeed! We have many lasers in our practice and the support they give us is by far THE BEST!
— Vanassa Sebastian, CRNA, APRN, CANS
We love Cartessa and have invested in their technology to better help our patients with skin treatments and hair removal needs without the pain or downtime of outdated technology.
— James Sherman, MD
I've been very impressed with not only the technology, but with the people at Cartessa. All the way up to the CEO they are just fantastic people.
— Joshua Davis, RN, BSN
I have had nothing but positive results and patient experiences with my Cartessa devices.
— Lindsay Sturm, DO
We have been with Cartessa since the very beginning. They've offered us a company that we can trust, and have allowed our business to have excitement and growth opportunities.
— Jessica Bell, Medical Spa Owner
I've been very happy working with Cartessa Aesthetics. If I were to use one word to describe the Cartessa team it would be stars.
— Christine Petti, MD, FACS
If I had to describe Cartessa Aesthetics in one word it would be innovation.
— Paul Jarrod Frank, MD
These are the people and the devices that you need for success.
— Sarah Carter, MD
What I look forward to in working with Cartessa is I know that they are going to be out there scouring the field for best-in-class devices.
— Monte Slater, MD, FACOG, ABAARM
I am so happy that I decided to work with Cartessa because they are competent, creative, caring, and are the most cohesive group of laser professionals that I have ever worked with.
— Christine Petti, MD, FACS
Cartessa has such a great eye globally on innovation. They fill the niche that is missing in the aesthetic market and they are constantly looking to see what they can add to their portfolio.
— Raminder "Minni" Saluja, MD
This is the best business partner you will ever have. Their lasers are picked for their efficacy and they offer the best of the best from across the world. Best decision I ever made was choosing to work with Gabe and Cartessa!
— Ardis Schmitt, RN, BSN
I think they've built this company based on integrity and trust - any great relationship should start with that.
— Raminder "Minni" Saluja, MD
I love Cartessa. If I had to use one word to describe them it would be innovative.
— Leslie Apgar, MD
The beauty of Cartessa is that every product they represent is the best in its class, unlike other companies where one device is great but the rest are mediocre. At Cartessa everything is amazing.
— Adarsh Vijay Mudgil, MD
They've brought a lot to my table, they have an amazing leadership team, and I'm looking forward to all the new things they have coming to my world and to the rest of the aesthetic world.
— Paul Jarrod Frank, MD
I don't think there's another company in the aesthetic space that offers more value to my practice than Cartessa does, both in terms of treating my patients and economic impact.
— Michael DeWolfe, MD
I was impressed to learn that Cartessa was thinking about gaps in laser science and new ways to utilize today's technologies in the same way I was.
— Emil Tanghetti, MD
Their model makes it much easier to feel comfortable with the process of buying a substantial piece of equipment.
— Cynthia Poulos, MD
Cartessa sets a new paradigm for the industry of aesthetics and laser devices.
— Thomas Griffin, Jr., MD
We have a new spokesperson for laser technology and physicians in Cartessa Aesthetics.
— John L. Jennings, Jr., MD

Cartessa Aesthetics was founded to overcome the limitations of larger, traditional aesthetic companies. Our business model is agile, smart, and transparent. We invest in ways to keep costs low for our providers, while ensuring our quality and speed-to-market is best-in-class.
In a world of "good enough", we scour the globe to find and build "exceptional" with the industry's leading manufacturers. Every device is vetted to ensure it meets our 3-point criteria – better clinical efficacy, an improved patient experience, and achievable ROI.
Our success hinges on the success of our providers. Our internal teams offer support at every stage of business to help you unlock the most from your investment today, so you'll have a reason to come back tomorrow for a second, third, or even fifth device.
Patients Matter

A patient's experience is just as important as the results they see. For this reason, we scour the globe to find manufacturers offering innovative devices that provide the best of both worlds.
As a result, our meticulously selected product portfolio represents technologies that minimize recovery time, reduce the number of treatments needed to achieve optimal results, and provide the most comfortable experience.
Learn More
Find out more about our products and how they can benefit your practice.
Locate a physician and receive additional treatment information.