Virtue RF & Danica Patrick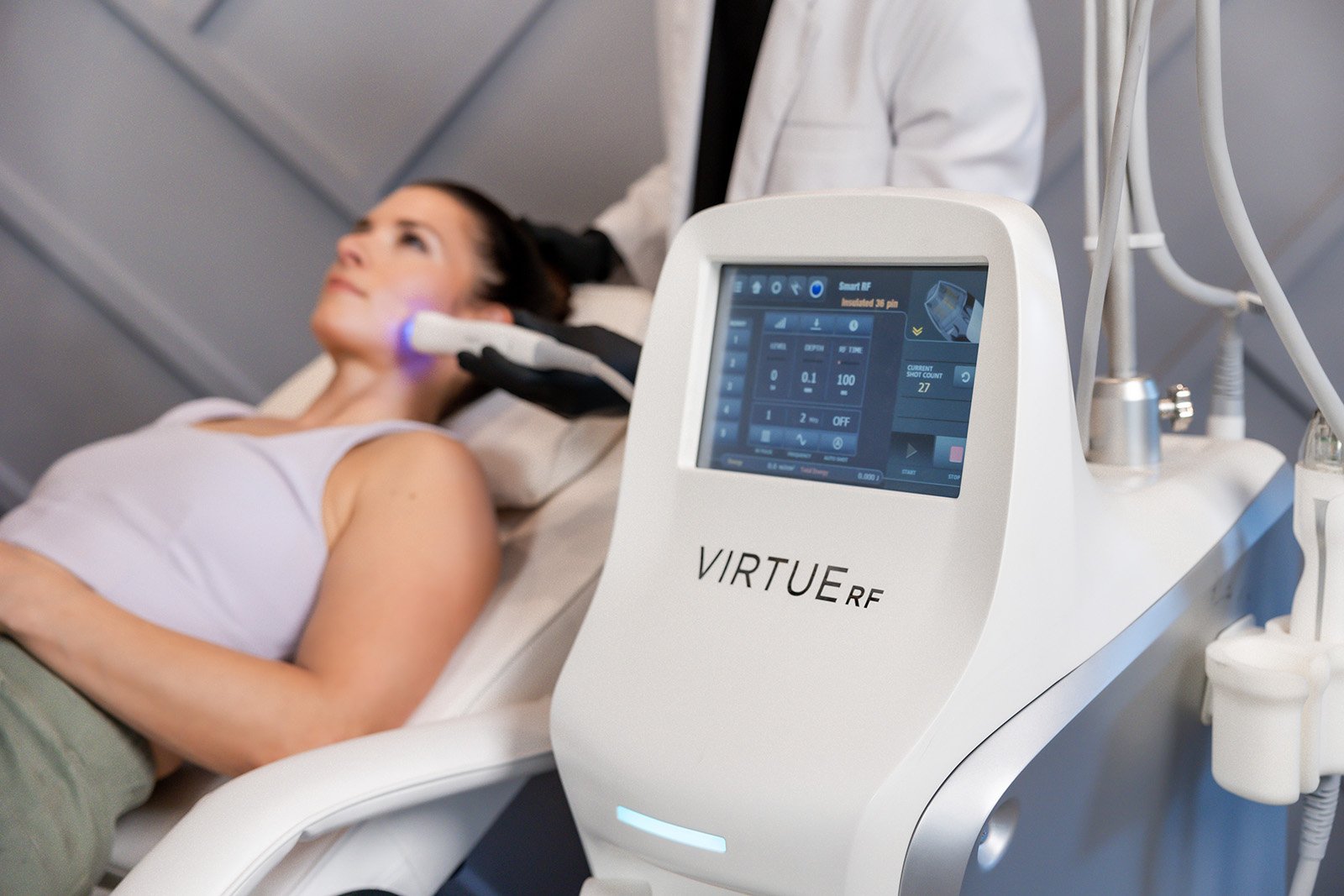 Cartessa Aesthetics is thrilled to partner with Danica Patrick, the world's most successful female IndyCar and NASCAR racer turned entrepreneur, podcast host, and on-air commentator, to share her go-to aesthetic treatment: VirtueRF Microneedling.
Once known for her ability to break-barriers and push oneself physically and mentally on the track, today Danica is a passionate advocate for self-love, self-care and finding power within. She is focused on helping others achieve their goals – including beautiful, healthy-looking skin.
My lifestyle moves pretty fast, and I spend a lot of time in front of the camera. That's why VirtueRF Microneedling has been ideal—there is no downtime, and results are natural yet impressive.
— Danica Patrick

Danica believes beautiful skin is an investment. For more than twenty years, she's been touting the benefits of facials, hydration and seeking those treatments that can truly have long term impacts. When she tried VirtueRF Microneedling and add-on complementary laser resurfacing treatment CoolPeel™, she was hooked and connected to Cartessa to spread the word.
VirtueRF embodies what Danica appreciates most: it is first-of-its-kind, powerful, comfortable, and a versatile treatment for a range of skin types and concerns.
VirtueRF Microneedling stimulates collagen remodeling and delivers radiofrequency heat deep into the dermis to:
Tighten skin

Improve tone, texture & appearance of scars

Reduce fine lines & wrinkles

Target delicate area around the eyes & jawline, as well as larger body areas
VirtueRF's comfortable, no-downtime procedure is an ideal foundation to layer other treatments. For Danica, that's the CoolPeel CO2 treatment—a combination loyalists have termed "The Ultimate Duo."
What Sets Virtue RF Apart?
VirtueRF is the only RF microneedling platform with three handpieces to tailor treatments: SmartRF for targeting the face, neck, and décolleté; DeepRF for body applications; and ExactRF for precise areas around the eyes and mouth.
VirtueRF's advanced features make treatments highly effective yet more comfortable. Needle delivery is robotically controlled so microneedles enter the skin smoothly and precisely. Only VirtueRF can break down the RF energy into sub-units to reduce discomfort without sacrificing the total clinically beneficial energy delivered to the dermis.
There is no social downtime from a VirtueRF treatment. The sophistication of the treatment makes it easy to get right back into one's daily routine.
Immediate & Lasting Results
VirtueRF Microneedling results can be seen immediately and continue to improve with time as the body works to stimulate new collagen.
When something actually makes a noticeable difference in your skin – you're hooked. After virtue rf and a coolpeel treatment, I had never seen my face look so good.
— Danica Patrick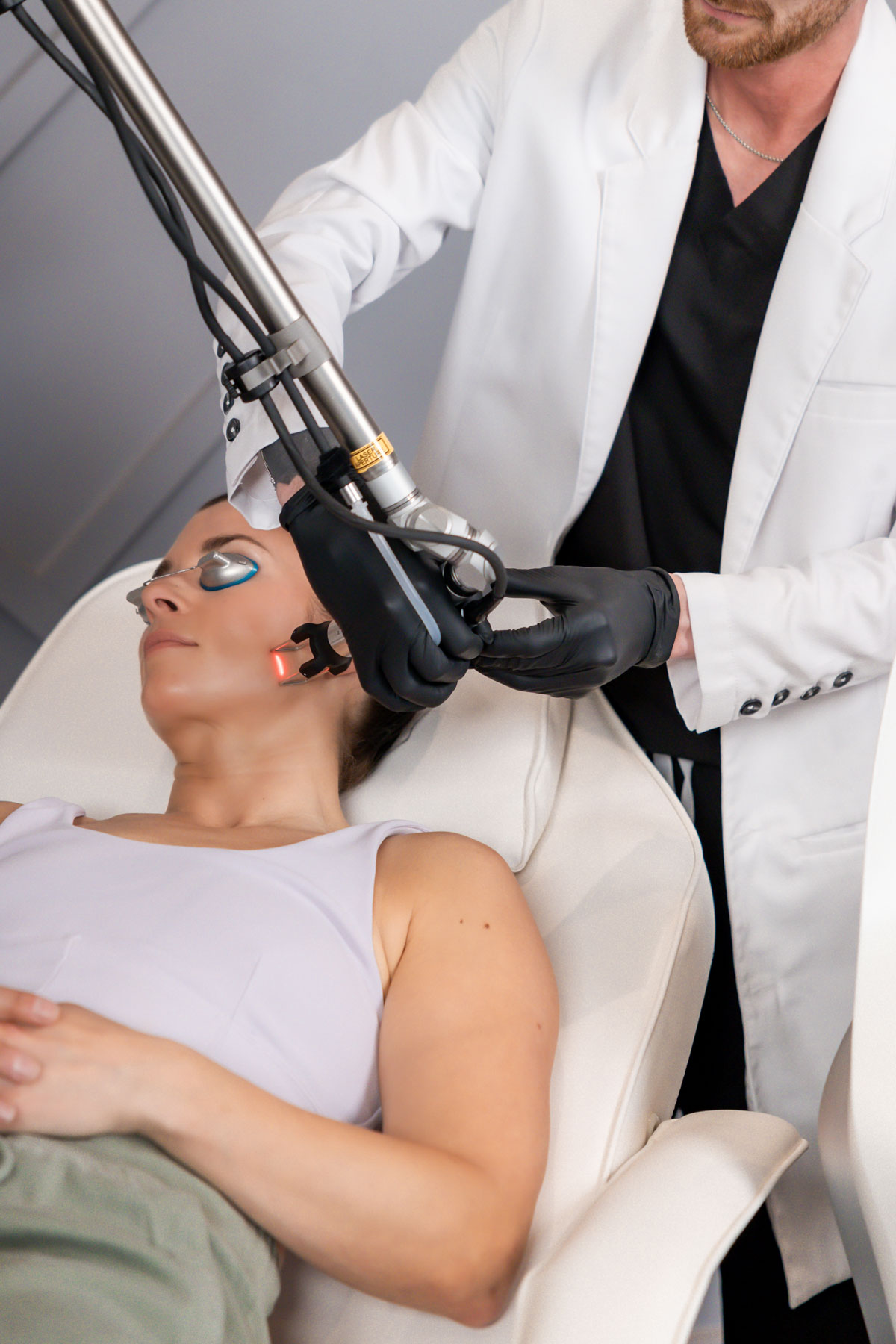 Virtue RF & CoolPeel™: The Ultimate Duo
The sophistication of a VirtueRF treatment makes it easy to layer on other procedures to further enhance results and optimize in-office time. For Danica, her favorite add-on is a TetraCO2 CoolPeel laser treatment, a combination that has come to be known as the "Ultimate Duo."
Why is it the "Ultimate" Combination?
CoolPeel's superficial skin resurfacing combined with VirtueRF's deep collagen remodeling provides impressive results.

It requires no incremental downtime.

The combination only adds five to 10 minutes in treatment time.
Interested in learning more about Danica's go-to aesthetic treatments,
Virtue RF and its complement, CoolPeel?