GLIMPSE – Professional Skin Analyzer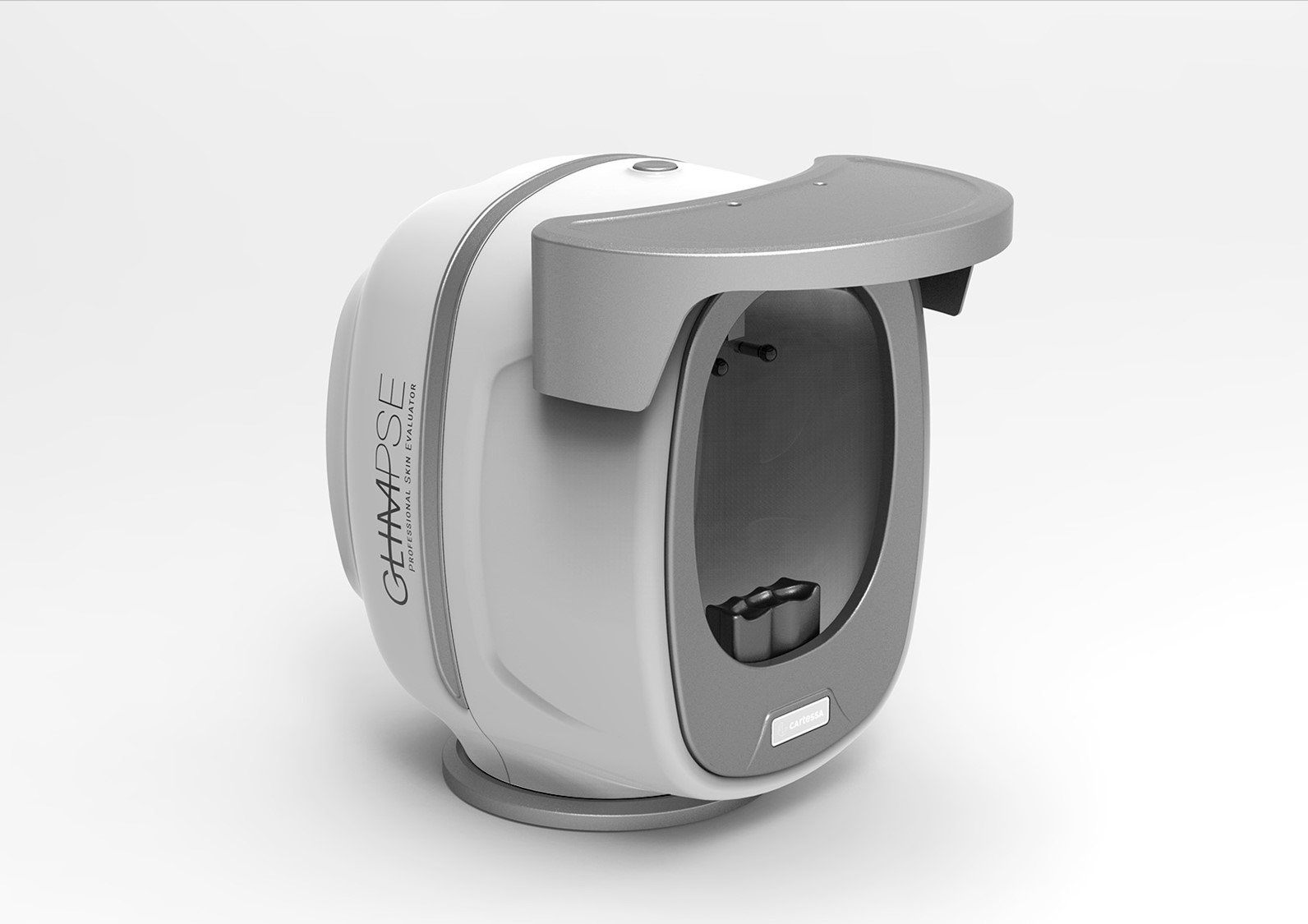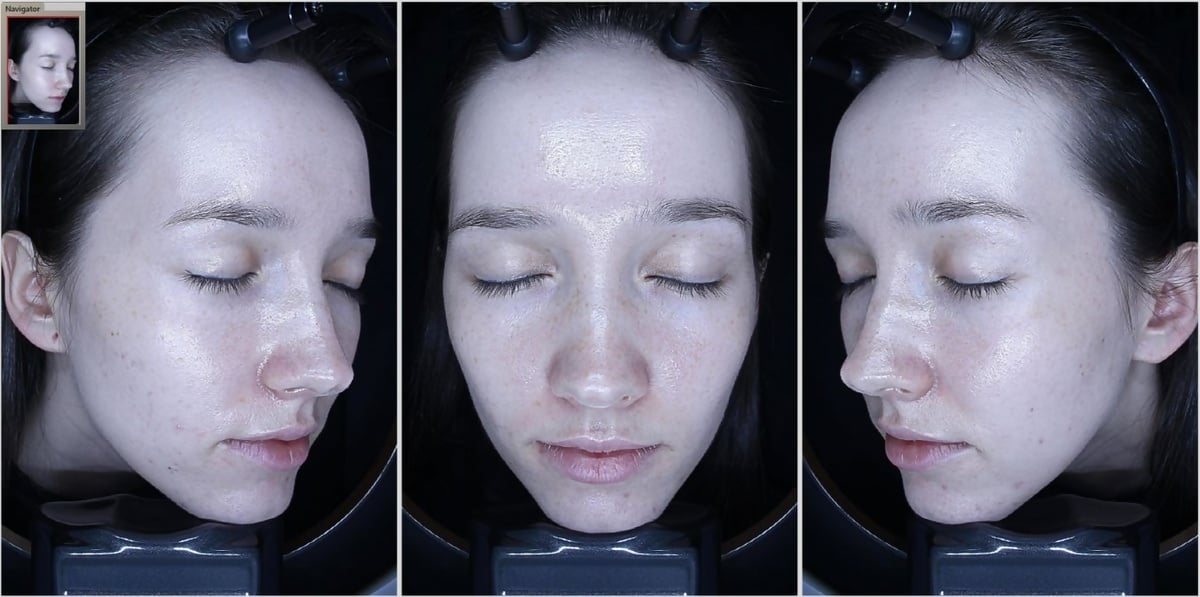 The Ultimate Consultation Tool

GLIMPSE Professional Skin Evaluator, the world's first LED skin analyzer with four distinct light sources, delivers high-resolution images and in-depth analysis in seconds. Capture consistent before and after treatment images every time for easy comparisons. Use as a powerful consultation tool to increase patient satisfaction and retention by visualizing outcomes with a push of a button.
There are several benefits that Glimpse's four LED light sources offer over other leading camera systems. First, Normal, Specular, Polarized, and Ultraviolet light sources provide in-depth measurements for ten top skin concerns including pores, melanin, skin tone, wrinkles, and more. Second, long-lasting LED lamp life provides 20 million captures vs. 3,000 of traditional lamp devices – 6000x the number of patient sessions before having to change light sources.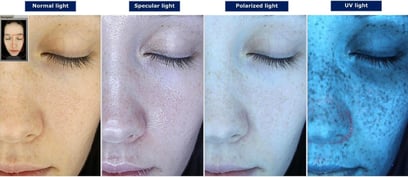 Image overlay and split screen capabilities with a slider function make it easy to compare overall skin changes as well as differences by skin concern.

Easily access patient files from previous sessions to compare treatment results over time.
Glimpse offers fourteen analysis modes including summary views and deep dives by skin concern. Specific measurements allow providers to show quantitative changes in the patient's skin and more ways to customize consultations.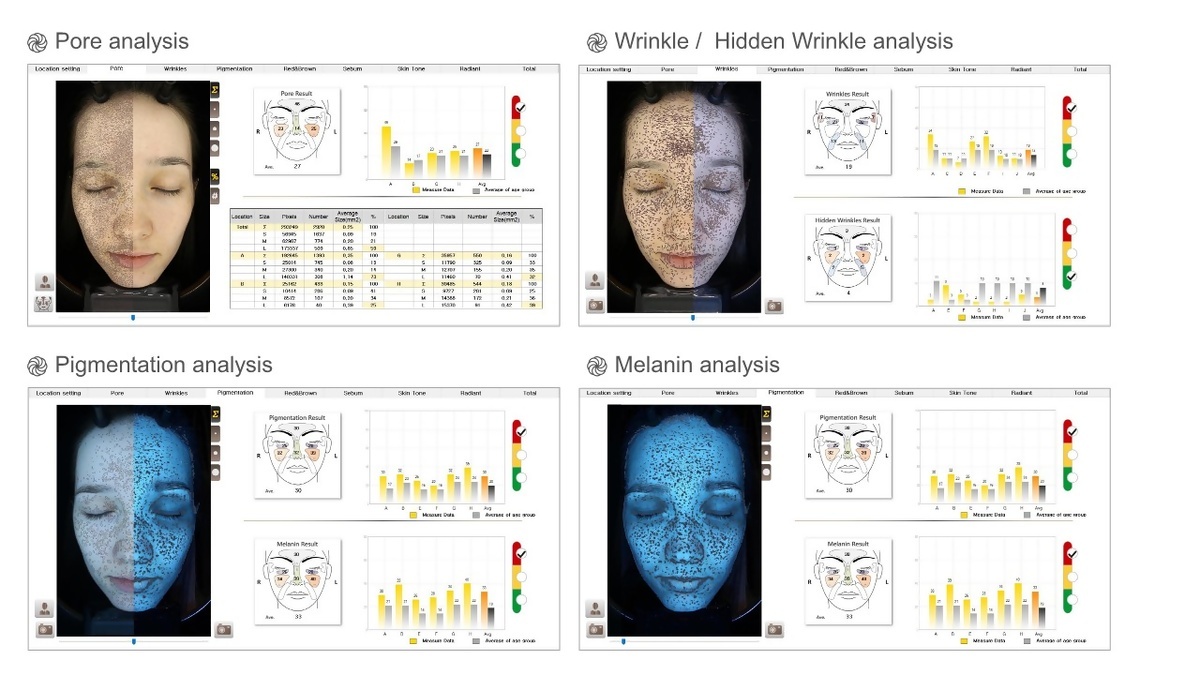 The 3-D viewer provides visuals from various dimensions and angles to assess depth and size of pores, wrinkles and skin texture.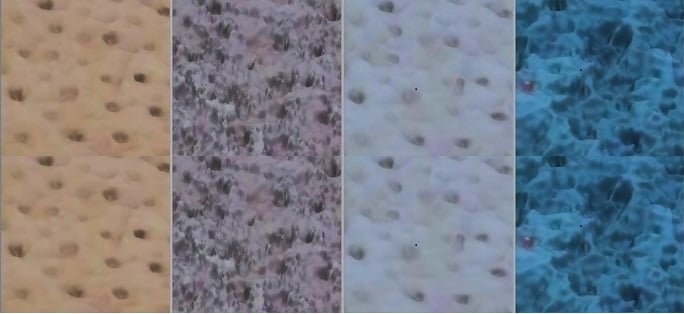 The unique AI predictive feature on the Glimpse system simulates the progression of the skin overtime. In this mode, patients can be shown how pigment, wrinkles and even hidden wrinkles might appear without intervention.

This is a highly impactful consultation tool to use when discussing treatment plans.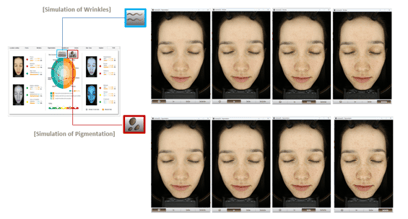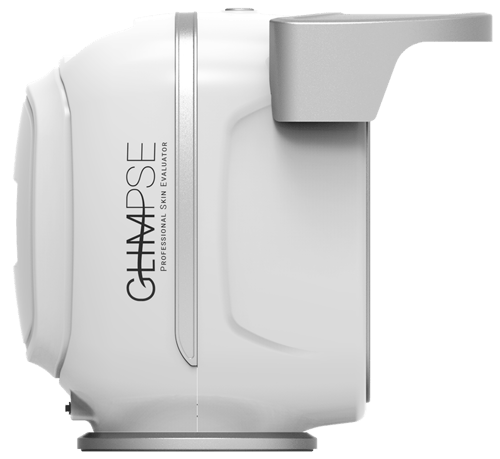 What sets Glimpse apart is how comprehensive it is yet simple to use. Capture professional, high quality images at the push of a button and store, analyze and present using the highly intuitive, user-friendly software. There is no better way to communicate with your aesthetic clientele about their skin goals and options than with compelling before and after imagery.

Every Glimpse device comes with a display stand and laptop with pre-loaded software. Buy directly from the Cartessa store or reach out to a representative for more information.