HELIX – CUSTOMIZED
CO2

+

1570NM SKIN RESURFACING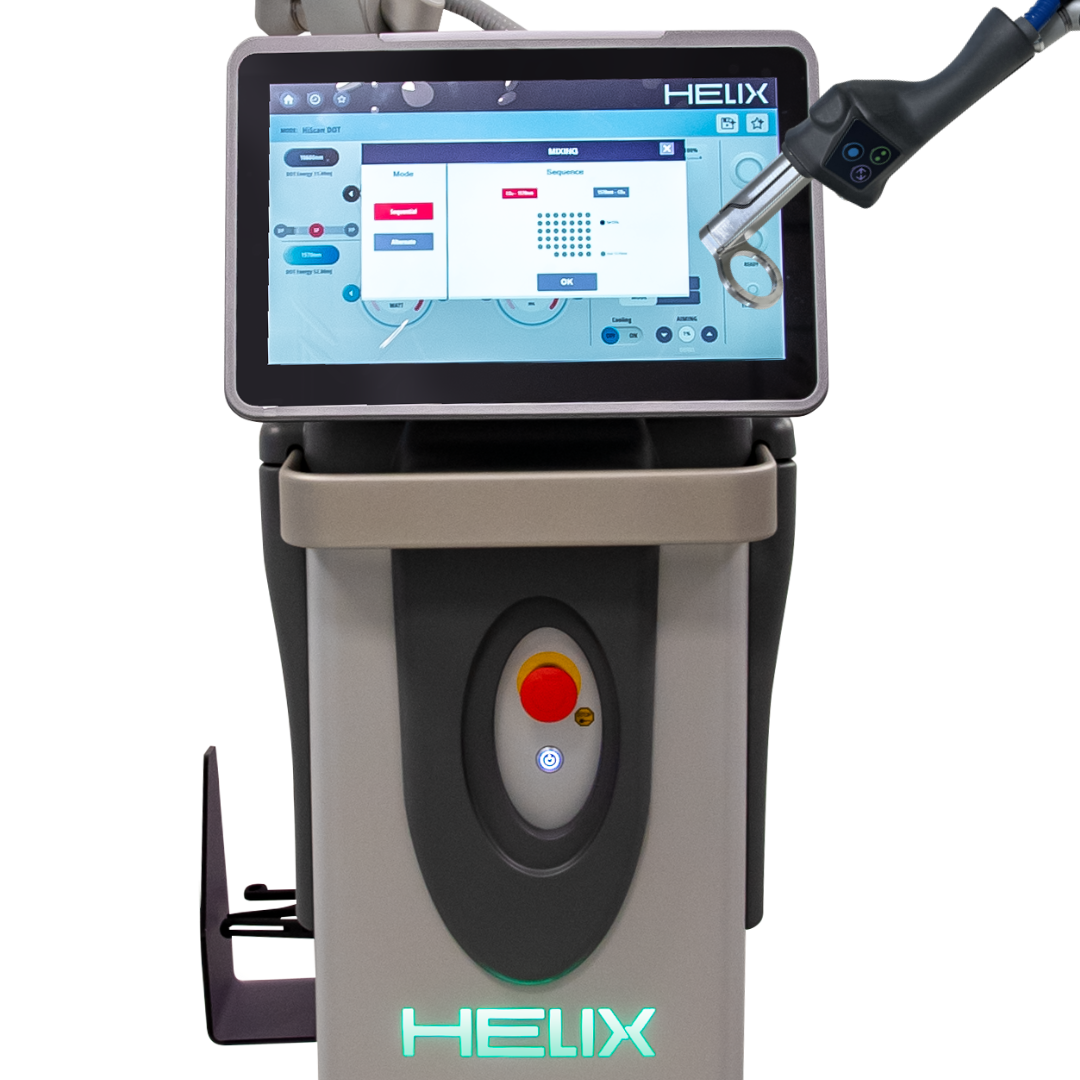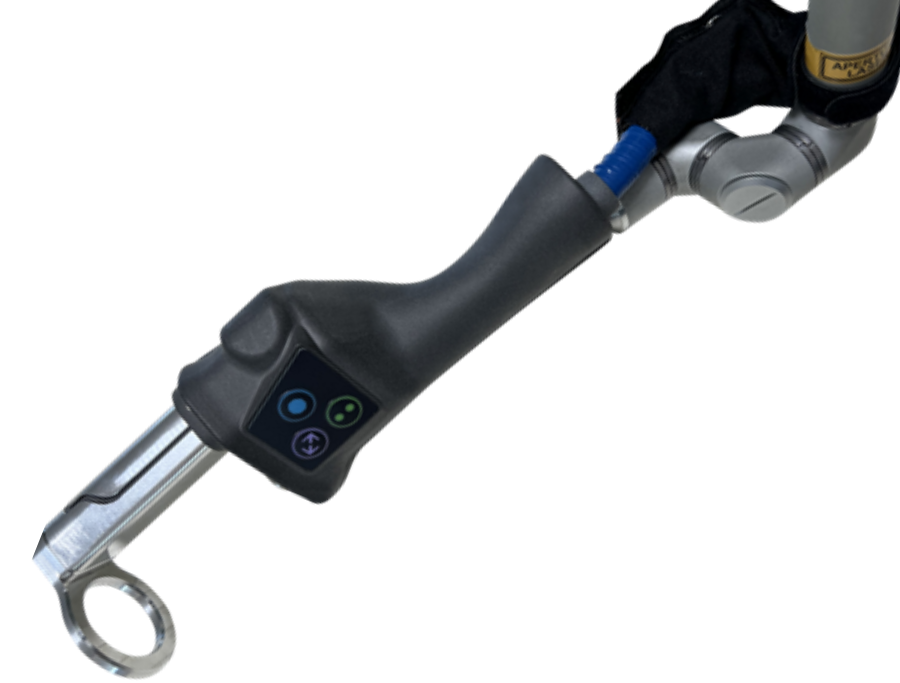 Expertly Tailor Fractional Ablative & Non-ablative Treatments

Only HELIX offers the benefits of the most advanced fractional CO2 technology and non-ablative resurfacing to be used alone or together for superior results and healing time.
Maximize consultations and marketing with three exclusive branded treatments that highlight the versatility and customization of the technology:
CoolPeel

– the award-winning, no-downtime fractional ablative treatment
Sultra

– gentle, fractional non-ablative thermal collagen stimulation
FUSION

– mixed treatments for faster healing and enhanced results with options safe for all skin types
Treatments THat Deliver ResUlts
Individual results and treatments needed may vary.
HELIX FEATURES:
Fractional ablative and non-ablative technology powered by 70 watts of energy
DEKA's exclusive Pulse Shape Design (PSD™) offers full control of CO2

duration, energy, and pulse shapes, including H-Pulse and DEKA-pulse
Various scanning patterns, modes, shapes, and sizes up to 20mm x 20mm
Innovative "spray" mode minimizes pattern overlap while maximizing speed of treatment
No consumables
THE HELIX IS A SKIN RESURFACING DREAM. I CAN NOW MIX ABLATIVE AND NON-ABLATIVE MODALITIES FOR EXTRAORDINARY RESULTS, FAST, ON ONE EFFICIENT PLATFORM, AND WITH LESS DOWNTIME THAN EVER BEFORE.
— MARK HALSEY, MD
THE HELIX GIVES A FULL-RANGE OF OPTIONS TO ADDRESS SUPERFICIAL WRINKLES TO DEEP SCARS. WE CAN TREAT A VARIETY OF SKIN ELASTICITY AND COLOR EFFECTIVELY, WHILE MANAGING PATIENT COMFORT AND DOWNTIME.
—RACHEL WALKER, MD: PLASTIC SURGERY CENTER OF DALLAS
UNMATCHED POWER AND VERSATILITY
Powered by 70 watts of energy, only HELIX combines a 1570nm fiber laser with the advanced 10,600nm CO2 technology that DEKA is known for. HELIX features DEKA's exclusive Pulse Shape Design (PSD™) for four pulse modes, including Deka-Pulse and H-Pulse for a full range of CO2 ablative treatments. H-pulse, high-peak-power short pulse, makes the award winning, no-downtime superficial laser resurfacing treatment CoolPeel possible.
Utilize the CO2 settings or non-ablative features alone or in combination for truly exponential versatility. Master the three specialized branded treatments or adjust the energies, scanning patterns, shapes and dwell time to customize the treatment based on skin-type, concerns, and healing tolerance.
SOPHISTICATED CO2 AND COMBINATIONS
HELIX makes it possible to combine ablative and non-ablative fractional energy in seven unique sequential and alternative mixed modes. Both Deka Pulse and H-Pulse can be used in combination – a feature unique to HELIX.The unique depth profile and ability to adjust the non-ablative to minimize healing time makes HELIX the most innovative skin resurfacing laser solution.
ADVANCED SCANNER CONTROLS
The operator has significant control with HELIX's upgraded ergonomic handpiece, minimizing the need to turn to a touchscreen display. Its innovative "spray" mode reduces pattern overlap while maximizing speed of treatment. The advanced GUI is intuitive with the ability to make timely changes that conform to each individual patient's anatomy and conditions.
The HELIX accelerates providers' profitability with three branded treatments built for marketability and delegation. Practices can treat light to dark skin types and target areas beyond the face like the neck, décolleté, and hands for exponential ROI potential. With no consumable costs and by consolidating ablative and non-ablative devices, providers save on space and overhead costs.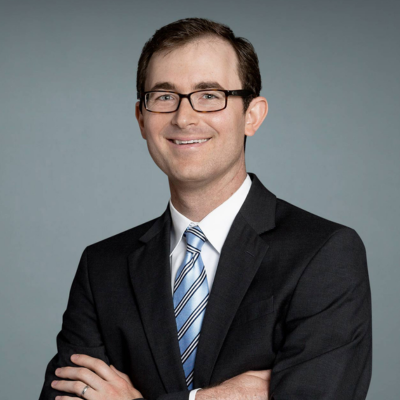 Join our Featured Webinar
Be among the first to hear from Dr. Mark Halsey about how Helix is revolutionizing the skin resurfacing market through the versatile duality of ablative and non-ablative synergies.
CoolPeel® is a registered trademark to Cartessa Aesthetics. HELIX is manufactured by Italian manufacturer DEKA and is exclusive in US to the Cartessa portfolio.
Discover all the ways Helix can help your practice grow.