MOTUS AZ
+


the Next Generation Of Moveo Technology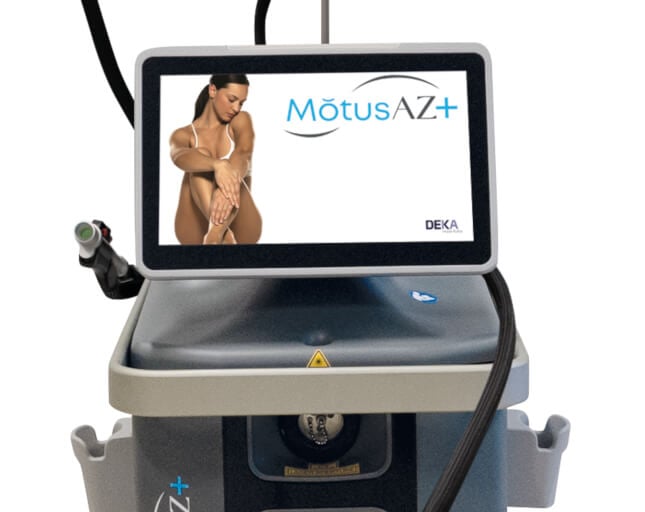 Deliver a Variety of Comfortable Moveo Treatments

Motus AZ+ expands the moveo (Italian for move) delivery beyond pain-free hair removal to treat pigmented lesions, skin revitalization, and diffuse vascular lesions for a truly premium patient experience.
Motus AZ+ is manufactured by DEKA, Europe's top aesthetics laser manufacturer, and available exclusively in the U.S. only by Cartessa Aesthetics.
Technology that Delivers Results
Individual results and treatments needed may vary.
Building off the success of the Motus AX/AY platforms, the NEW Motus AZ+ features Gold Standard laser technology with the Alexandrite (755nm) and Nd:YAG (1064nm) to deliver comfortable and effective treatments for more skin types.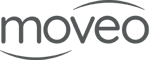 Treatments:
| | |
| --- | --- |
| | Hair Removal |
| | Pigmented Lesion Reduction |
| | Skin Revitalization |
| | Vascular Lesion Reduction |
The Motus AX has been a game changer for us. Patients can tell it is a truly cutting-edge device ... they are shocked that we can provide this therapy without any discomfort.
— Arash Akhavan, MD
It's hard to believe but it really doesn't hurt. It's jaw opening.
— Leslie Apgar, MD
It is almost pain-free, patients tolerate it well. I can do the treatments fairly quickly and the patients are happy and coming back for more.
— Nazanin Saedi, MD
Motus has changed the way that we think of hair removal in our practice. Having a device that can be used across all skin types with simple setting modifications is a game changer.
— Thomas Griffin, Jr., MD
Just when you thought there was nothing new in laser hair technology, we meet the Motus AX.
— Paul Jarrod Frank, MD
Key Benefits of the Motus
Moveo delivery is the technological breakthrough that made the Deka Motus AX & AY devices synonymous with pain-free laser hair removal for all skin-types. This proprietary Moveo technology was developed to deliver pain-free hair removal and overcome the traditional limitations of the Alexandrite 755nm laser. Now the same technology is available on the Motus AZ+ for pigmented lesion, skin revitalization, and diffused vascular lesions with the Nd:YAG 1064nm laser.
Moveo technology uses simple, continuous movements over a small area gradually delivering a precise dosage of energy to the targeted tissue without damaging the surrounding skin. The cooled sapphire tip on the Motus AZ+ makes treatments safe and completely comfortable for the patient.
Most laser systems require a spacer between the energy source and the skin and deliver the energy through the air. These devices emit energy that is largely reflected or refracted by the skin thus reducing the energy available for therapeutic purposes. The unique Moveo handpiece was designed to solve this problem. The sapphire tip and contact cooling handpiece glides directly on the skin, enabling nearly 100% energy absorption. The result is double the energy transfer compared to other laser devices.
Fast, Pain Free and Comfortable
The Deka Motus AZ+ "in-motion" Alexandrite and Nd:YAG gradual heating eliminates the "rubber-band" sensation that most laser devices generate. Instead, treatments are comfortable and quick. The large 20mm sapphire tip means areas can be treated quickly. The Motus AZ+ also features integrated contact cooling to add to the unmatched comfort.

Through more comfortable treatments, practices are seeing their hair removal business not only grow but prosper!
Skinclusive Treatments for Light & Dark Skin Types
One of the revolutionary aspects of the Motus AZ+ is the ability to offer SkinclusiveTM Alexandrite laser hair removal technology to patients with ALL skin tones from light to dark.

Practitioners no longer need to settle for Nd:YAG or diode lasers for hair removal on patients with dark skin. With the Motus laser devices, all patients can achieve optimal laser hair removal clearance in fewer treatment sessions. This ultimately translates to a broader community of satisfied patients, while providers are naming the Motus AZ+ laser the best laser hair removal device in the market.
Elevate Your Treatments & Investment with Comfort
Motus AZ+ includes standard 4 moveo handpieces to expand your practices treatment options and elevate your investment.

Moveo HR for hair removal trusted as truly pain-free across all patient skin types for a Skinclusive benefit to your practice and patients.

Moveo PL leverages moveo delivery with the power of Alexandrite to treat large areas of pigment comfortably.

Moveo SR introduces moveo delivery to skin revitalization for smooth and comfortable collagen stimulation with Nd:YAG wavelength.

Moveo VL combines moveo delivery with the Nd:YAG to target diffuse vascular lesions and generalized redness with the comfort you expect from Motus.
Discover all the ways Motus can help your practice grow.