Quanta Discovery Pico Series
Industry-Leading Peak Power & More

With industry-leading peak power, four separate emission modes, unique OptiBeam handpiece design, and three true laser wavelengths — the Discovery Pico series offers the power and precision that drives real results while minimizing discomfort and optimizing recovery time. The Discovery Pico Series is a second-generation picosecond Nd:YAG laser — the first of its kind.
The Discovery Pico Series is manufactured by Quanta System Aesthetic Division, an internationally renowned laser innovator.
Cartessa Aesthetics is Quanta System Aesthetic Division's exclusive U.S. and Canadian partner.
Technology that Delivers Results
Individual results and treatments needed may vary.
A New Era of Tattoo Removal, Pigmented Lesion and Skin Treatments has arrived. This laser series includes up to three wavelengths, 532 nm – 1064 nm – 694 nm, high peak power and up to four emission modes to combine maximum operating performances with the widest range of treatments.
Applications of the Discovery Pico Laser:
Tattoo Removal
Benign Pigmented Lesions
Skin Resurfacing
The Discovery Pico has become my go to device for combination treatments, spot treating, and as a component of every laser treatment that I do.
— Thomas Griffin, Jr., MD
There are no consumables, no handpieces that breakdown overtime, no dye kits that need to be replaced, and there are many different options for treatment.
— Thomas Griffin, Jr., MD
I am so confident in this laser that if I don't remove a tattoo in the recommended number of sessions, I give the patient free treatments for the next year. That's how much confidence we have in the laser.
— James Chao, MD
Thanks to the versatility of the Discovery Pico, I can do a soft treatment for skin rejuvenation and melasma, or I can ablate the entire epidermis without causing side effects.
— Celina Ying Yen Chuang, MD
Key Benefits of the Quanta Discovery Pico
Pulverize even the deepest skin pigment with shorter pulse duration and high peak power, up to 1.8 Gigawatts (GW) of power. Generate a pure photoacoustic effect to shatter inks and pigmentation without harming surrounding tissue.
The Optibeam II handpieces can generate different flat-top spot shapes at various sizes, plus a fractional handpiece, each with homogenous delivery of energy to targeted tissue. These handpieces are particularly indicated for:
Square flat-top: tattoo removal
Round flat-top: benign pigmented lesions
Fractional handpiece: acne scars and wrinkles.
The fractional treatments take advantage of two different laser actions. The first is the creation of light induced optical breakdown, or LIOBs, for collagen remodeling. The second is picosecond cold ablation, which removes damaged skin. Combined, these two actions result in more effective treatment of wrinkles and acne scars.
The newest generation of Pico with four pulsing emission modes: Picoseconds, Nanoseconds, Opti Pulse and Microsecond. The Picosecond pulses represent the real trump card for every patient's needs. This device conjugates high fragmentation power for very effective treatment of tattoos and pigmentations, to fractional picosecond power for unparalleled results in acne scars and wrinkles treatments.
Three true-laser wavelengths and four pulsing emission modes provides expandable treatment options. The Discover Pico Plus is highly effective on hard-to-treat tattoo ink colors and pigments utilizing KTP 532nm, Ruby 694nm and Nd:YAG 1064nm, across all patient skin types. Add a chilled Twain IPL*, erbium 2940 nm and fractional handpiece to effectively treat wrinkles, fine-lines, acne scars, vascular lesions as well as unwanted hair.
Alternatively, Discovery Pico Derm is an ideal pico-second laser solution for those practices focused on pigmentation and resurfacing without the need for Ruby 694nm or IPL.
* Different ranges of wavelengths are intended for specific indications
Learn More about Discovery Pico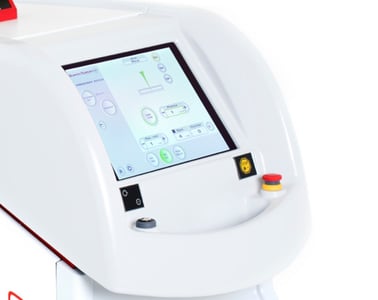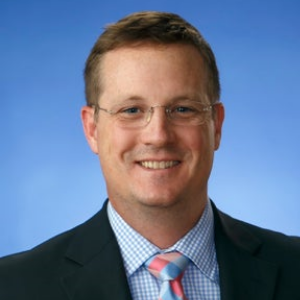 Watch Our Featured Webinar
Can a picosecond laser become a go-to in your dermatology practice? The answer is yes. Dermatologist Thomas Griffin Jr. discusses why the Discovery Picosecond laser provides amazing results daily for more than just tattoo removal.
Discover all the ways the Discovery Pico can help your practice grow.