Quanta Light EVO Series with Elluminate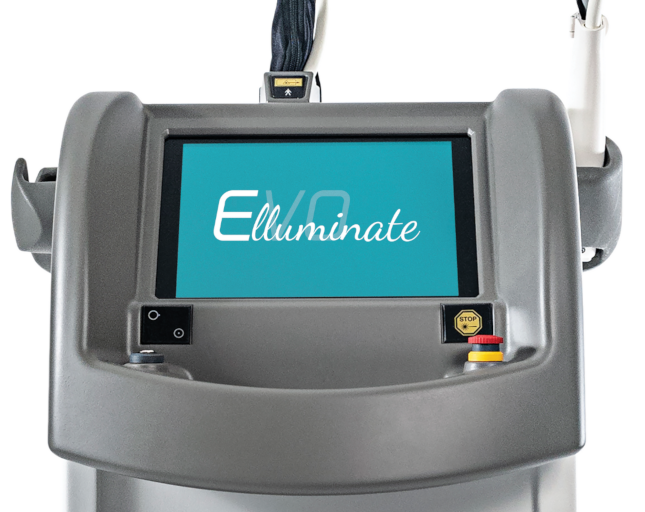 Customizable and Versatile with Multiple Wavelengths

The Light EVO Series are sophisticated platform devices with Italian engineering at their core and the versatility to customize pulse-laser specifications and configurations. The Light EVO series features 3 true-laser wavelengths: Alexandrite 755 nm, Nd:YAG 1064 nm and Nd:YAG 532 nm with the option to add a chilled IPL and erbium handpiece.
The Light EVO Series is manufactured by Quanta System Aesthetic Division, an internationally renowned laser innovator.
Cartessa Aesthetics is Quanta System's exclusive U.S. and Canadian aesthetic partner.

Technology that Delivers Results
Individual results and treatments needed may vary.
The versatility of the EVO series means one can effectively address critical concerns across skin types and perform the exclusive Elluminate treatment all with a single, hand-crafted device. Customize your Quanta EVO laser to meet the specific needs of your practice.
Applications of the Quanta Light EVO:
Benign Vascular Lesions
Benign Pigmented Lesions
Wrinkle Treatments
Permanent Hair Reduction
4 ideal wavelengths and is really really nice to streamline overhead, footprint and get most bang for your buck
— Jordana Herschthal, MD
The Light EVO platform offers unmatched performance, reliability, and configurations that you just don't see anywhere else on the market with any other manufacturer or platform.
— Sean Branch, MD
The treatments are efficient, effective and safe. Most importantly there are no consumables…I don't need anything else.
— Sean Branch, MD
With the Light 4V EVO plus Erbium, I'm amazed we can treat pigment, vascular, skin laxity and scars in a single treatment utilizing every wavelength.
— James Koehler, MD
It's much more cost effective. After two years, we only pay one warranty versus five or six for separate devices.
— David Herschthal, MD, FAAD
Key Benefits of the Quanta Light EVO
Invest in Power, Save on Cost & Space
The magic of the EVO Series is that your practice benefits from the power of a Quanta System aesthetic device, new Power+ technology and the versatility of four devices (hair removal device, vascular and pigment device, IPL and ablative fractional device) all in a single piece of equipment. One device means saving on service contract costs and requiring a smaller footprint in your office. Lastly, the lack of consumables contributes to the financial benefits.
Expand your Quanta EVO laser system capabilities with a Twain IPL* and/or Er:YAG 2940 nm handpiece for additional treatment options like hair removal, vascular lesions, and skin resurfacing across skin types. The 2490nm has a microbeam for skin resurfacing.
* Different ranges of wavelengths are intended for specific indications
Only the Light EVO, with its multiple laser wavelengths, has the ability to create a synergistic effect between the wavelengths (532nm, 755nm, 1064nm and 2940nm) in a single treatment to produce impressive results without social downtime. Multiple wavelengths target different skin depths to achieve better outcomes than with a traditional single wavelength solution. Skin is left more radiance with improved texture and tone. The Elluminate treatment takes 30 minutes and does not require numbing.
The Elluminate Treats:
Vascularity
Pigmentation
Wrinkles
Scars
Pore Size
Skins Overall Radiance
Learn more about the Elluminate treatment.
Laser Innovation & Stability
Lasers in the Light EVO series come with OptiBeam II technology. The handpieces allow for large spot size settings and homogenous power distribution. With software and hardware that allows for under 2-minute start-up times and a device built to handle extreme temperatures, EVO provides many efficiencies for your practice.
Learn More About Elluminate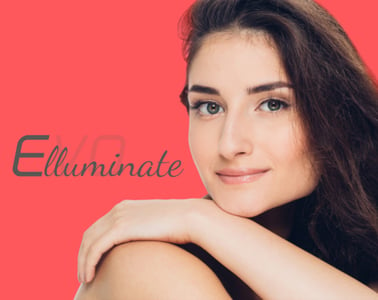 Watch Our Featured Webinar
Watch our webinar hosted by Dr. Brenda Pellicane and learn more about how four proven & highly effective wavelengths on the EVO platform are combined in one synergistic treatment with impressive results.
Discover all the ways Evo can help your practice grow.