Vybe Rf – Powerful. Proven. Your Essential Rf Microneedling Device.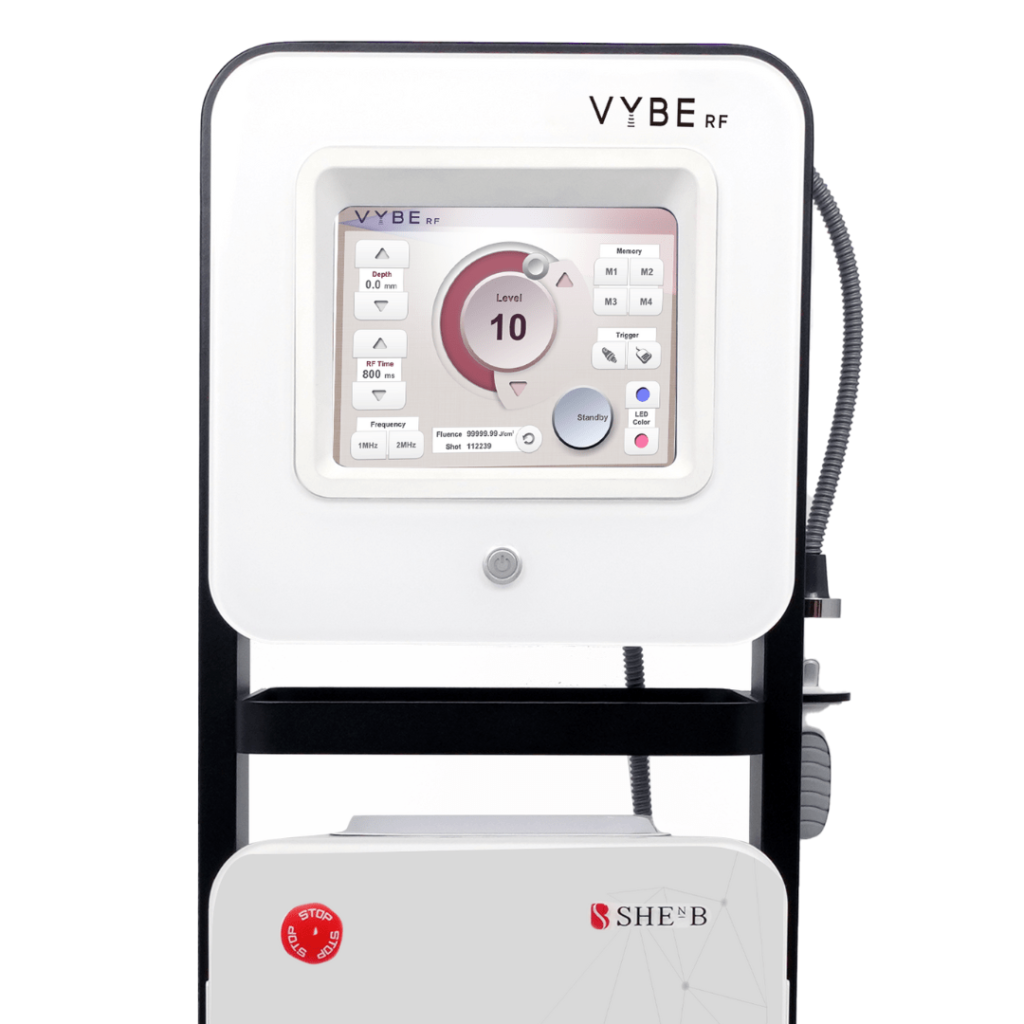 Performance meets Accessibility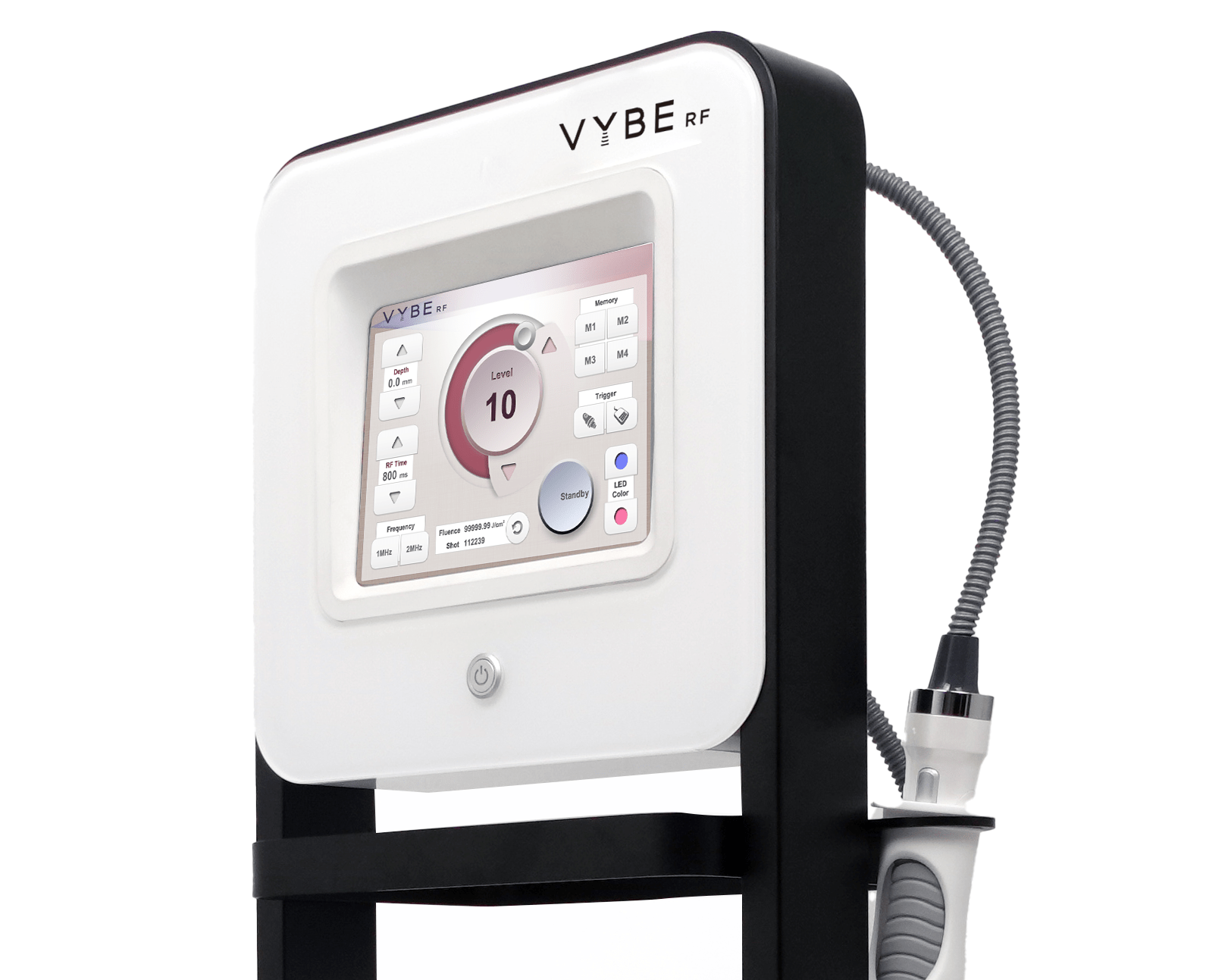 Cartessa Aesthetics is the exclusive North American partner to South Korean manufacturer SHEnB, manufacturer of Vivace®, the VirtueRF microneedling platform, and now, VybeRF. RF Microneedling has become one of the fastest growing and in demand categories in aesthetics, expected to grow 11% year-over-year through 2029. VybeRF uniquely meets the needs of providers wanting a highly effective and patient-centric solution, but were hindered by the more premium, costly devices.
FDA-cleared for 1 and 2 MHz frequencies
Pain-free, smooth needle delivery with Robotic Precision Delivery (RPD)
Chevron-circuit pattern to safely distribute energy and add comfort
36 gold-coated, insulated microneedles
Precise microneedle depth of 0.5mm – 3.5mm in 0.1mm increments
Blue or red LED to complement treatments
Vivace® and Aesthetics Biomedical® are registered trademarks of Aesthetics Biomedical Inc.
Vybe RF Makes The Best Rf Microneedling Designs More Accessible To Providers.
— Gabe Lubin, Cartessa Founder And CEO
Proven Results, Optimized Patient Experience
RF Microneedling is a proven way to stimulate collagenesis to target fine lines, wrinkles and skin laxity and improve skin tone and texture. VybeRF offers multiple ways to customize treatments to the face, neck, decollete and hands with 1 and 2 MHz, precise depths and high power. Robotic Precision Delivery and Chevron-circuit pattern provide patient comfort and safety.
Robotic Precision Delivery
VybeRF is designed with SHEnB's premium, robotically controlled handpiece to make RF Microneedling treatments more comfortable than competitive products. Robotic Precision Delivery smoothly delivers needles into the dermis without discomfort and with less skin damage than hydraulic motors and solenoids.
Demand for RF Microneedling treatments will grow significantly over the next ten years and patients will continue to look for procedures that deliver results without downtime. VybeRF offers providers a way to meet this demand with technology built by an established market leader. The accessible price and patient demand makes VybeRF an essential part of a growing aesthetic practice.
Discover all the ways Vybe RF can help your practice grow.