Finally, Something to Talk about in Laser Hair Removal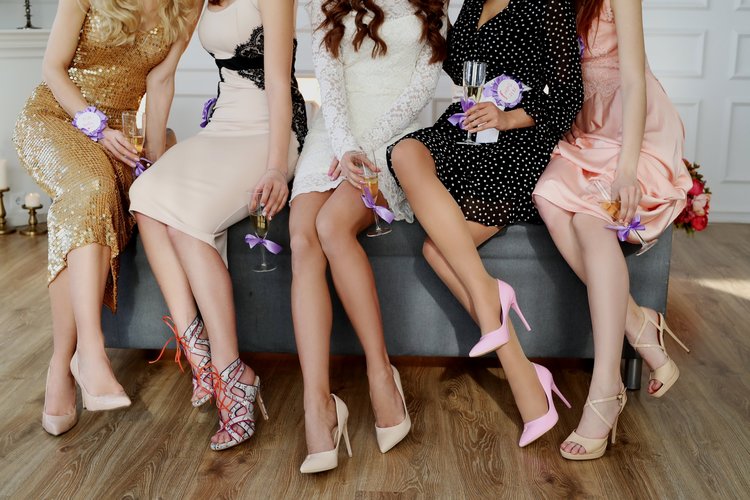 In the world of aesthetics, the popularity of laser hair removal is nothing new. It ranks as one of the top four energy-based procedures performed by dermatologists. Researchers predict that laser hair removal will continue to be the number one treatment across aesthetic practices even as overall laser utilization grows 15% through 2024.
Dr. Arash Akhavan, Dermatologist and founder of the Dermatology and Laser Group in New York City, recognizes the importance of laser hair removal to his practice. "Although laser hair removal is only one of the many cosmetic procedures we offer, it is for many patients a gateway procedure to our office. Patients who come in to our office for laser hair removal are more inclined to be interested in other aesthetic enhancements. The time they spend in our office allows them to learn about all the other procedures we offer as well."
Shockingly there have been very few true advancements in the area of laser hair removal, even with the high patient demand. This is why Cartessa sought out what technologies were changing the game in other markets…and we are now bringing a fresh, never-before-seen approach to how you offer your patients their laser hair removal treatments.
The recent reality has looked something like this – cosmetic dermatology centers, aestheticians, and medical spas alike all clamoring to bring laser hair removal clients through the door with no real stand-out features to separate their laser hair removal procedures from their competitors. Then, throw in the rise of Groupon and other discount sites and price has become the lever-most-pulled to attract new patients.
And the reality for patients has been that a large (and growing) percentage of the population aren't candidates for the most effective laser wavelengths, the treatments are unpleasant, and long sessions are tough to tolerate. Ask anyone to recount their laser hair removal experience and watch the shudder remembering the rubber-band snap sensation, redness and tingling and then having to grin-and-bear it through their recommended 4-6 treatment sessions. Beauty is pain, right?
Not anymore.
Setting a New Standard
The Motus AX for laser hair removal is setting a new gold standard helping doctors and aestheticians become their patient's new hair-removal hero. Because of the Moveo, or in-motion, technology not only is it safer and (dare we say – finally) effective on darker skin tones but it's virtually pain-free, making for an idyllic and completely comfortable series of hair removal treatments. Because of this, the Motus AX is the first breakthrough in laser hair removal giving you the opportunity to offer your patients something brand new, unique, and totally unexpected. Not only can you give your patients the very best in laser hair removal, you'll be able to offer any patient that walks through the door the most effective hair removal option with zero discomfort.
"Just when you thought there was nothing new in laser hair technology, we meet the Motus AX," says Dr. Paul Jarrod Frank, New York City Dermatologist and founder of PFrankMD. "The problem is, the darker the skin and the thicker the hair, the more difficult it is for a laser to tell the difference and that's really where the Motus comes into play. It's also quite fast and we're doing large areas like the chest that once were more laborious."
It's not magic, it's Motus.
The Motus AX (and soon to be available AY) are manufactured by Europe's top aesthetic laser manufacturer, DEKA. Over 500,000 patients have been treated with the Motus technology world-wide but because of Cartessa's unique business model, it is only NOW available in the U.S.
How it works:
The Motus AX is the first, high-speed Alexandrite laser with Moveo technology. Moveo, Italian for move, involves a handpiece with a cooled sapphire cylinder tip that reduces the energy loss to the skin making the transmission more efficient and effective. The "in motion" approach causes gradual heating of the vital parts of the hair leading to its destruction in a way that is painless and safe for the patient. The unique delivery system is why the Motus AX overcomes past challenges presented by Alexandrite lasers.
"Motus has changed the way that we think of hair removal in our practice" shares Dr. Thomas Griffin Jr., Dermatologist based in Plymouth Meeting, PA. "I am much more comfortable with it now knowing that #1 it is safe and that #2 its effective. We talk about painless changing the paradigm of the patient experience which is entirely true for the Motus AX, but as a physician responsible for the safety of my patients and the actions of my extenders, I want to make sure that they are safely treating our patients. Having a device that can be used across all skin types with simple setting modifications is a game changer."
Does a better hair removal experience make for better business growth?
In short – Yes.
Our goal at Cartessa Aesthetics is always to same: to deliver products that offer the best experience for patients, but equally important are devices that will grow your practice and generate ROI. Here's how the Motux AX fits the bill.
Satisfied patients = Loyal patients
The combined efficacy and experience that the Motus AX offers has many benefits that will make for more patients, and even better: loyal ones.
First, more energy means less treatments – whereas it takes on average six sessions to eliminate unwanted hair with other devices, those with the Motus AX are seeing the same hair reduction in 3-4 sessions. Second, the hand-piece has integrated contact cooling, emitting a cool "puff" of air with each pass. This, plus the gradual heating, eliminates the painful "snap" sensation many have experienced with laser hair removal in the past. Third, large areas can be treated in as few as five minutes.
Then, of course, there is the ability to treat darker skin tones effectively, something no other laser has been able to do. Patients are willing to pay a premium for this better way to be bare.
Just ask Dr. Akhavan – "The Motus AX has been a game changer for us. Patients can tell it is a truly cutting edge device that is so different from all the older laser hair removal devices out there. They are shocked that we can provide this therapy without ANY discomfort. This assures our patients that we are offering the most advanced technologies to meet their needs."
End the pricing-war
With a cutting-edge painless laser hair removal option that can treat darker skin tones effectively – something no other laser has been able to do – you can offer what your competitors can't. Practices eliminate the need to price-gauge in order to attract and keep patients AND can justify premium prices that patients are willing to pay.
A cost-effective option
Key to this ROI equation is the reasonable price of the device and lack of disposables. Manufactured by Europe's top aesthetic laser manufacturer, DEKA, practices can feel confident in the quality of the device.
To experience the magic of the Motus AX for yourself, schedule a time to chat with a local Cartessa representative today.