Chrome –Lase Station with Patient-Centric Skin Apps™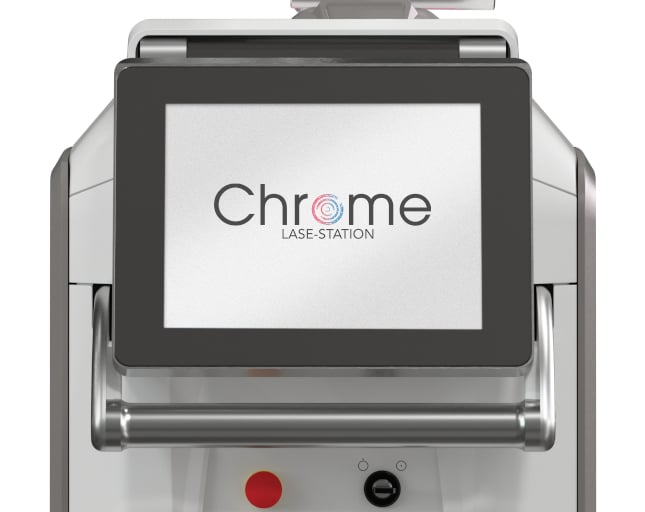 Designed to Maximize Your Laser Treatments

Chrome Lase Station is the only multiwavelength platform with NanoFrax technology and dedicated patient-centric Skin Apps. Practices are equipped multiple wavelengths and modalities to treat all skin types safely. The Skin Apps help increase patient loyalty with effective and proven protocols that are unique to the Chrome device.
The Chrome Lase Station is the latest platform manufactured by Quanta System Aesthetic Division, an internationally renowned laser innovator.
Cartessa Aesthetics is Quanta System's exclusive U.S. and Canadian aesthetic partner.
Technology that Delivers Results
Individual results and treatments needed may vary.
The Chrome NanoFrax photoacoustic effect works with both 1064nm and 532nm true laser wavelengths. Along with long-pulse photothermal, four standard handpieces and optional Erbium and IPL add-ons, Chrome has the features and power to treat a range of concerns all on one sleek device. Cartessa and Quanta provide various tools to support your practice and educate your patients on Chrome's potential, adding simplicity to the versatility of this advanced aesthetic machine.
Applications of the Quanta Chrome include:
Unique Patient-Centric Skin Apps™
Acne
Benign Pigmented Lesions
Benign Vascular Lesions
Fine Lines & Wrinkle Treatments
Laser Peeling/Skin Detox
Permanent Hair Reduction
Skin Resurfacings
Tattoo Removal
My diverse practice demands versatility and having the newest, most advanced technologies is crucial. The Chrome delivers on these priorities. It's a sleek yet easy to use system with already branded treatments that allow me to continue to offer my patients the best of the best.
— Adarsh Vijay Mudgil, MD
We're thrilled to have the Chrome Lase Station here in our office. The gold-standard technology developed in this machine makes it the perfect tool to help achieve the needs of so many of my clients.
— Annette Wychgram, MSN, APRN, NP-C
NaturaPeel is one of the exciting procedures unique to Chrome. I appreciate the pulse profiles and laser wavelengths available and that the cream is eco-friendly. My patients love that their skin is more even-toned, and they can immediately return to their social lives.
— Prof. Dr. Nicola Zerbinati
Key Benefits of The Chrome Lase Station
Versatility for Ultimate Customization
Quanta System reinvented Q-Switched technology so that short-pulse can integrate with both deep and high coverage fractional treatments only on the Chrome Lase Station. Paired with long-pulse technology, providers can customize gentle to more aggressive treatments across skin types based on patient needs and preferences.
Chrome's unique Skin Apps package specific combinations of technologies into branded patient-centric treatments that are effective, safe and designed to attract new patients and drive loyalty.
Compatible with Q-Switched, OptiPulse and Pulsed modes, the OptiZoom variable spot sizes range between 2-8 mm at 0.25 mm increments. The Chrome OptiZoom handpiece has automatic spot size detection as well as independently controlled rep rate and fluence to maximize treatment precision.
The Chrome Lase Station maximizes practice space and provider time. Whether focused on a single or multiple Skin Apps or tapping into the 50 plus treatments available, the profitability and uses for Chrome are endless.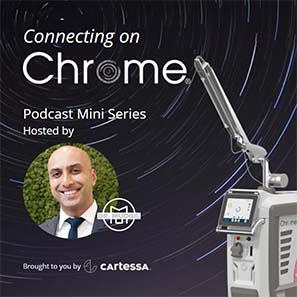 Connecting on Chrome Podcast Mini Series
Dr. Adarsh Mudgil gets you up to speed on Chrome and the unique SkinApps. Connecting on Chrome will educate and enlighten you, whether its on the go or sitting down and watching the episodes with well-respected voices in the aesthetic space. Be sure to SUBSCRIBE!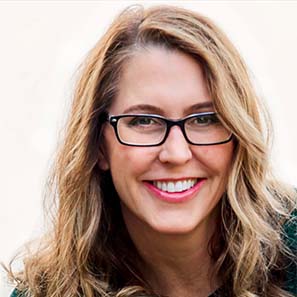 Watch Our Featured Webinar
Join Alison Gracom, PA-C, for an inside look into the Chrome Lase Station. Alison takes her laser educator spin and practice experience with Chrome so you have the technology and branded protocols insights to optimize and elevate your practice and patient experience.
Discover all the ways Chrome can help your practice grow.