Passion, People, Purpose: Insights into Cartessa's Success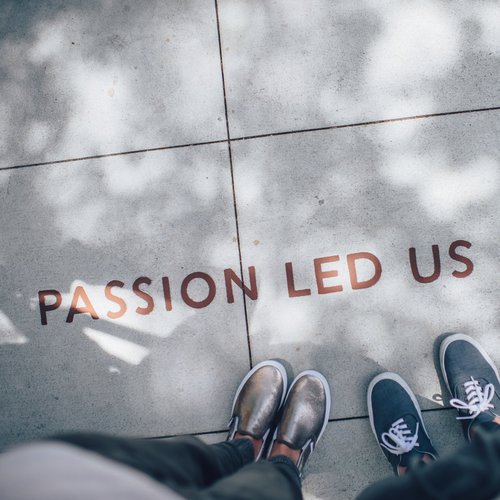 The best inventors and creators achieve genius status after recognizing a space where they can make things better – thus changing the future forever. Gabe Lubin, founder, and a committed future changer noticed a major lack of support in the aesthetic device world – hence his decision to start Cartessa Aesthetics. Known for providing best-in-class technology to aesthetic practices of all kinds, Cartessa Aesthetics has also earned a reputation as the aesthetic device company that wants to see you win – and gives you the tools and support to do so. By providing their partners with well vetted technologies, extensive post-purchase support, marketing tools and best-practices for implementing the technology into their practice, they've leveled up the aesthetic device game. They've developed an interactive, relationship-based business in which all parties involved succeed.
A graduate of Babson College and executive programs at Harvard Business School, Gabe began his career in aesthetics in 2005 as an area sales manager. He was promoted multiple times, ultimately to his role as Director of Sales for the largest worldwide aesthetic laser company. During nearly 15 years in the aesthetics industry, he witnessed many inefficiencies and decided to start Cartessa Aesthetics in early 2017 to address the needs that he saw.
"This is an industry that continues to grow fast and I'm very passionate about," Gabe says. "I find technology fascinating and love trying and exploring new innovations that challenge traditional approaches and ultimately make people feel good about themselves. Lastly, I love to empower physicians to make good investments and do things that are best for their practice and patients. This is my passion project. It's been a fun adventure and I'm excited about what we are building."
And excited, he should be. The growth of Cartessa Aesthetics in just two years has been remarkable. From building a solid team of devoted sales and support staff, to an exclusive distributorship deal with Quanta System there is one question that needs to be asked – what does the future hold for Cartessa Aesthetics?
In this interview with Gabe Lubin, we get the answer to that question and more.
What prompted you to develop Cartessa Aesthetics and what is your overall mission for the company?
"For me, I found that there was a pretty big efficiency gap in the way that aesthetic devices were being marketed, sold and supported. One thing that I have learned is that there are lots of manufacturers that do certain things well, but there were none that do it all. The thought process was to pick and choose best-in-class technologies from different manufacturers, then create a business model that empowered the physician to have the best equipment at reasonable prices but that also offer a unique benefit to their patients; from efficacy to higher levels of comfort and better patient experience.
Aesthetics should be about doctors, business owners and their patients, and we want to make sure we are bringing the best technology to the US market while also building relationships with customers that set them up for success. Our mission is to keep return on investment (ROI) strong, cost of ownership low, and ensure our devices perform while being able to support providers with marketing strategies and post-sale programs."
Being in the aesthetic device industry, what questions do you get most about laser skincare technologies and treatments?
"People always want to know what the next big thing will be, how they can become a part of it, and where breakthroughs in technology are happening. Everyone loves technology and all of the advances made, and its very rewarding because it offers value to everyone involved."
What aesthetic trends seem to be popping up in 2019 that Cartessa is ready to tackle?
"A major trend we are seeing for 2019 is the development of stackable treatments. More and more, we're seeing a combination of different energy-based devices. People are looking for synergies between different technologies to create a 1+1=3 result. A related trend is the combination of pharmaceuticals and other topicals with energy-based devices. The underlying themes for 2019 seem to be finding better ways to get patient results though combining treatments, like PRP with microneedling which was huge in 2018 or RF microneedling and a resurfacing treatment."
How has your recent partnership with Quanta shifted your goals for 2019?
"Landing an exclusive partnership with one of the most respected laser manufacturers in the world has been incredible. This is one of the most sophisticated technology I've worked with in almost 15 years in the industry. In 2019, we are going to put a lot of effort behind making people aware of the Quanta brand, as doctors are beginning to really see how unique these products are."
What would you say are the top 3 things that have made Cartessa as successful as its been in the last 2 years?
"First and foremost, the people. We've been fortunate to work with some tremendous people and have developed a really deep resource base of amazingly talented individuals from marketing to clinical to sales. The human capital that we have at Cartessa is our biggest strength. Aside from that, the three things that make Cartessa what we are comes down to:
Our business model. It really makes sense and resonates with our customers. Doing the research to find the best-in-class technology for the doctors alleviates a lot of stress for them.

Focusing on what patients want. Patients are moving towards wanting treatments with no-downtime and pain-free procedures. Finding treatments that provide better results with less downtime is huge and has been a major focal point for us. Take for example the new CoolPeel which is a virtually no downtime CO2 laser peel. Working with our Deka partners, we found a way to make CO2 technology more accessible for patients. It meets their needs and provides a new revenue stream for providers.

The partnerships we've formed. We've got a great group of suppliers and manufacturers. Partnerships with dermatologists, plastic surgeons and advanced cosmetic physicians that really believe in what we're doing have made all the difference."
If you had a crystal ball, what would the future of Cartessa hold?
"We've been in business for an amazing two years, and we are trying to not lose sight of what has made us different and what is directly in front of us. We're so excited about our advancing relationships with ElEn brands (Quanta and Deka) – and the new partnerships we'll be rolling out throughout the year. Our long-term focus is to continue to bring new technology to the table, make Cartessa Aesthetics a household name, and most of all, make people feel like it's a company trying to do right by its customers."
To learn more about Gabe Lubin and Cartessa Aesthetics or to set up a demo with any of our products, please contact us today.
Photo by Ian Schneider on Unsplash