Are you ready for the EVO-lution…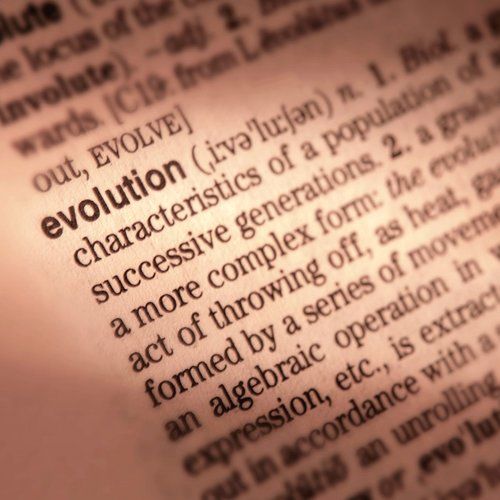 Our recent partnership with Quanta System, the global leader in the development and manufacturing of premium laser technology for surgery, aesthetics, and art conservation, gives Cartessa more than just exclusive distributor rights to Quanta's laser technology.
It gives us the Evo Series – one of Quanta System's most sophisticated and versatile pieces of laser technology.
Italian-engineered with the ability to customize the q-switched laser and pulsed-laser specifications, the Evo Series platform includes three main configurations, the Q-Plus, Light 4V, and Light A-Star.
Long story short?
The unparalleled customization and expandability to perform a range of treatments: hair removal, leg veins, pigmented lesions, vascular lesions, tattoo removal and wrinkles and lines without having to purchase separate technology for each function makes the Evo Series a win-win for your business. Not to mention, the elimination of consumables costs.
In an interview with Thomas Merolla, Vice President of Quanta Products at Cartessa, he said "The Evo series is incomparable to the other laser systems that are out there. You can do more with these than any other piece of technology in our space. You're spending less and getting a higher ROI while using true laser wavelength to do the best job possible. Our providers love the function, capabilities, and what the system is able to provide for their practices. They purchase one system to offer multiple treatments instead of purchasing multiple devices – saving them money, space, and much more."
Q-PLUS – EVO SERIES
This q-switched technology has the ability to be customized and is the fastest Ruby laser available on the market to date. The Q-Plus devices feature all of the best-in-class benefits of the Evo Series – OptiBeam II technology, large spot sizes, fast start-up and treatment times, and pre-set parameters. With the option to add a chilled IPL and erbium handpiece, practices can perform a wide range of treatments options:
Laser Hair Removal

Tattoo Removal

Removal of Pigmented & Vascular Lesions

Acne Scar Removal

As well as fine lines and wrinkles
LIGHT – EVO SERIES
The LIGHT – EVO Series technology, a favorite of Boca Raton Dermatologist Dr. Jordana Herschthal, is as sophisticated as they come – with the ability to customize the pulsed-laser specifications to perform treatments on patients with all skin tones and treat large spot sizes with preset parameters. "I love having the EVO in my practice because it uses cutting edge technology to deliver multiple treatments for all skin types, in one compact unit," Dr. Herschthal said. "The beauty of the EVO is that it combines multiple lasers into one compact unit. This is great for any practice, but especially ones that don't have a lot of room to store multiple lasers or ones looking to reduce overhead, since there is only one warranty fee for the machine."
In addition to helping keep overhead costs low and ROI high, the Light – EVO Series has been a game-changer in Dr. Herschthal's practice for the level of quality each treatment provides.
"Any patient with vascular or pigment issues, as well as interest in laser hair removal, is a great candidate for the EVO laser. The multi-platform laser can permanently reduce hair in all skin types because it has both the Nd:YAG and Alexandrite wavelengths. The IPL, KTP, and Alexandrite wavelengths allow me to treat pigments such as brown spots on the face and body across multiple skin types. The KTP and Nd:YAG enable me to treat vascular lesions such as birthmarks, angiomas, leg veins, and general flushing/veins on the face. There is also an attachment for skin resurfacing."
Within the Light EVO Series, the most popular configurations are the Light A-Star and the Light 4V, each with the capability of adding on an IPL piece or a fractional ablative laser to treat:
Permanent Hair Reduction

Benign Vascular Lesions

Fine Lines and Wrinkles

Acne Scars

Benign Cutaneous Lesions

Benign Pigmented Lesions
Light A-Star – EVO Series
One of Quanta System's most popular of the Evo Platform Series is the A-Star combines the Alexandrite 755 nm with a Nd:YAG 1064 nm.
Light 4V – EVO Series
The Light 4V long-pulsed laser is essentially three different laser systems in one; Alexandrite 755 nm, Nd:YAG 1064 nm, AND FD Nd: 532 nm. Considered an ideal piece of equipment for dermatologists and laser gurus, Thomas Merolla refers to the Light 4V is known as the "big dog."
To discuss which Evo is best for your practice or for more information about any of our best-in-class laser devices, contact us today. We'd love to set up an in-office demonstration for you and your team to help make that decision.