Cartessa Aesthetics Announces Danica Patrick as VirtueRF Ambassador
MELVILLE, N.Y. (PRWEB) | April 5, 2023
Cartessa Aesthetics, North America's leading aesthetic medical device company, proudly unveiled their new partnership with Danica Patrick, America's most successful woman in open-wheel car racing. No stranger to sharing her wellness journey, Danica's passion for skincare led her to partner with Cartessa – to fuel awareness of her latest go-to treatment, VirtueRF Microneedling. Her partnership with the brand will focus on the benefits of VirtueRF Microneedling and its add-on complementary laser treatment, CoolPeel – a combination coined by treatment loyalists as The Ultimate Duo.
After experiencing superior results from both the VirtueRF Microneedling and CoolPeel treatments herself, Danica developed a sincere appreciation for Cartessa's trailblazing business model and commitment to product excellence and patient experience.
"Great skin to me is a long-term investment and I am certainly playing the long game," said Patrick. "For more than 20 years I have been getting regular facials, I've stayed away from fads and have embraced treatments that promise to improve my skin in the most non-invasive way. I don't settle for anything less than the absolute best, which is why VirtueRF Microneedling has become an ongoing part of my skincare regimen. Not only have the results and experience been impressive, but it led me to connect with Cartessa and I'm eager to share why they are truly the new standard for excellence in the industry."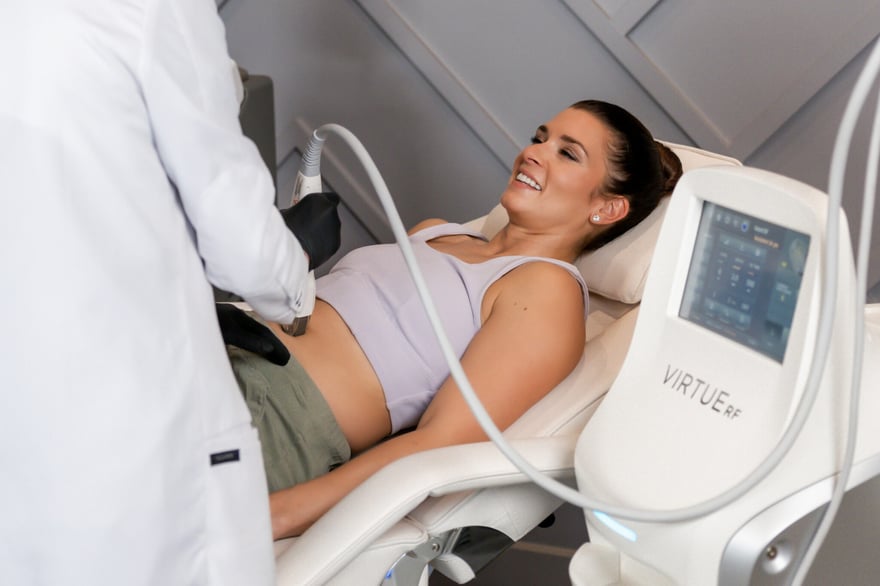 The company's treatments embrace everything Danica seeks when approaching aesthetic procedures: they're the first of their kind, effective, pain-free and designed to treat a wide range of skin types and concerns. Results are immediate – increasingly enhancing the patient's natural beauty over time and requiring little-to-no social downtime.
"We are thrilled to have Danica join the Cartessa family," said Gabe Lubin, Founder and CEO of Cartessa. "We look forward to partnering together to shine a light on the best, holistic aesthetic procedures and why Cartessa stands out in a growing, dynamic industry of aesthetic technology companies."
The VirtueRF Microneedling device has quickly become one of the most popular non-invasive aesthetic treatments on the market today. As the world's first and most advanced radiofrequency microneedling platform, only VirtueRF offers three unique handpieces to treat different areas of the face, neck and body with unmatched control and comfort.
With more power and treatment settings, VirtueRF delivers a truly customizable and clinically effective experience that improves skin tone and texture and reduces fine lines, wrinkles and skin laxity. VirtueRF can also be used for precise applications under the eyes and jawline. Paired with CoolPeel, a unique no-downtime superficial CO2 treatment, the duo offers a highly-advanced 2-in-1 experience that can't be replicated by other technologies.