Shifting Consumer Confidence? Here are 5 Tips to Counter Patient Inflation Pains.
As 2022 comes to a close, there has been much discussion about waning consumer confidence in the wake of historically high inflation. According to key studies and surveys conducted by Forbes and the University of Michigan Consumer Sentiment, confidence has hit an all-time low for 2022, with renewed concerns over rising inflation and economic weaknesses. The last few weeks of the year and holiday spending trends may or may not reinforce the trajectory of the US economy, pricing of everyday items, and consumer spending. Without a crystal ball, it's essential to recognize the reality, and intentionally plan your patients' inflation pains.
The Cartessa Practice Development Team has identified 5 key areas to consider now to ensure revenue streams remain strong and your business goals – and your patients' aesthetic goals – don't get derailed.
EDUCATE: As the old adage goes, "Knowledge is Power." Thus, when we approach our clients from an educational perspective, a "hard sell" turns into a "soft sell." Your patients' trust in you multiplies exponentially as does their willingness to share their hard-earned $$ with you. Utilize email marketing communications to educate and empathize with your audience, and focus on your ability to customize a treatment plan that marries their desired outcomes with their current budget. Make sure your team and staff understand the mission to educate and the value of taking some extra time to discuss treatment options and answer questions. The more this is reinforced, the more it will become embedded in your practice culture, which is truly valuable in any economy.

Consider New Payment Options/Plans: Many think that the only financing solutions available are those with high provider fees but that's simply not the case If you want to eliminate the hassle of Accounts Receivables, while offering 0% interest offerings, then a provider like Cherry Patient Plans is a no-brainer. In fact, Cartessa highly recommends them! CLICK HERE if you want to learn more. In addition, you might even consider an internal payment plan (pay over time) OR a savings plan of sorts! Allow your clientele to automatically deposit funds into their Beauty Bank until they have enough saved for that treatment they can hardly wait for!

Lean into Loyalty: Get back to basics and lean into the power of your loyal patients. Send communications to your most loyal clientele giving them reasons to spread the word about your business and your treatments. Leverage loyalty and referral programs or simply offer incentives for "referring a friend," leaving a review, or proving a testimonial. Word-of-mouth marketing can be extremely impactful and doesn't need to cost a lot. And here's something else to consider – tap into loyal customers at other local businesses. It takes a village and likely other business owners in adjacent categories are feeling the same pain. Band together to craft communications and promotions that give individuals a way to make their money go farther in more than one area.

Pressure-Test Promotions: Now is a good time to review your promotional calendar. Be sure you are promoting services with intention and focus on trends that are getting patients excited. Ensure you take advantage of seasonal opportunities, maximizing time in office with combination treatments, and always keep promotions fresh. Lastly, remember to think about the value of clients overtime versus that one visit. Sometimes, it's easier to get someone through the door with a lower cost treatment. That's fine and then take advantage of tip #1 and #2, show the customer the options and how you can meet their results in a way that is right for them.

Always Make them feel like a VIP: Pivot away from discounting and instead, focus on providing value. Discounts can cheapen the experience and train consumers to be on the hunt for the latest "deal." What people want is to get the most out of their investments and feel good about where they are spending their money. Any and all practices that implement a policy of "every patient is a VIP" wins. And adding value doesn't have to mean your business is financially disadvantaged for "giving things away." Be creative. Provide the ultimate experience. Have a salt room? Let clients enjoy the environment while completing paperwork. Client is hostage with IV therapy for an hour? Offer them a quick CoolPeel on their hand (takes a few minutes and there are no consumables). Have a Motus? Give every person that comes in for a treatment a free hair removal session (it's pain-free so most run to sign-up after experiencing the difference). Getting a VirtueRF treatment? Throw in the hands or neck. Having an event? Offer VIP early access. Lastly, don't underestimate the value of a phone call or hand-written note. When customers experience little things, they turn into far more than one might imagine!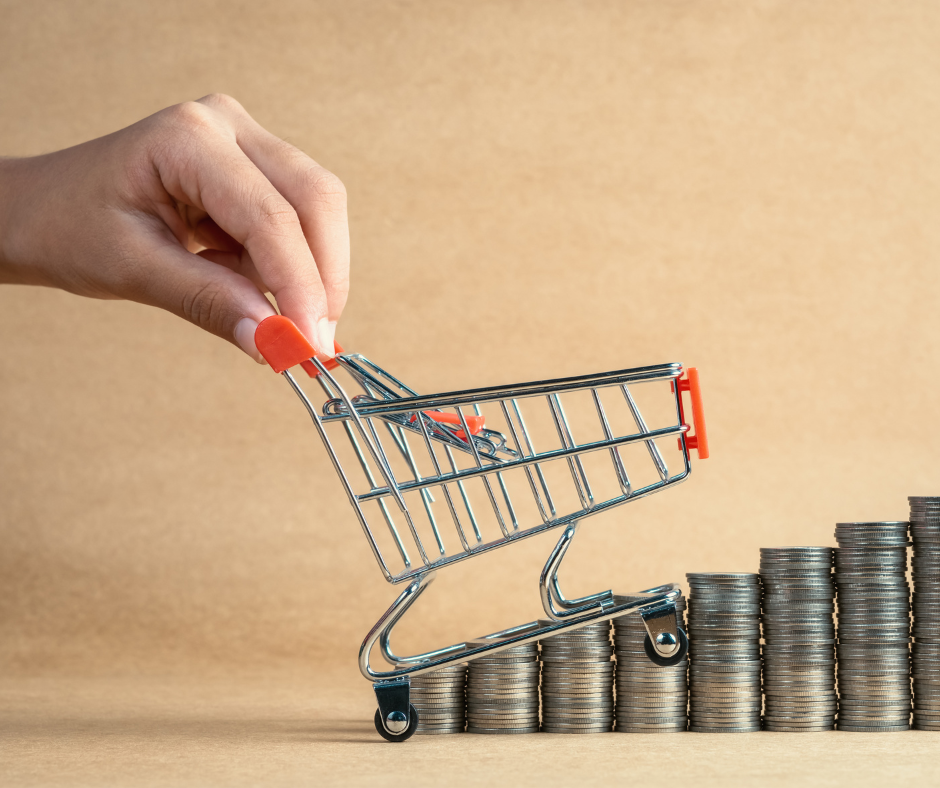 The aesthetics category has proven to weather many economic storms, but change and challenges bring new thinking and opportunities for those businesses that are continuing to think ahead and plan for the longer term.
Cartessa's team of Practice Development Consultants are armed and ready to support you. Cartessa customers can request a strategy call with their dedicated consultant (not sure who your contact is, simply reach out to strategy@cartessaaesthetics.com). We love thinking creatively and sharing what we see working across our Cartessa network of practices. Want to learn more about our products and unique support – contact us!
Last, but certainly not least, feel free to download a cheat sheet version of this blog HERE to share with your staff, and counterparts.