There is a New RF Microneedling Product on the Block–And It's Better Than Ever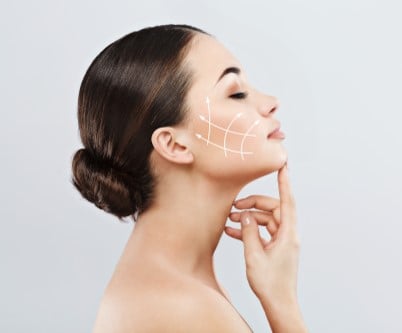 In 2015, the combination of microneedling and radiofrequency began to take the aesthetic space by storm promising skin tightening, reduced fine lines and wrinkles and other skin improvements. The influx of players – all offering various levels of settings, results and comfort – have made RF Microneedling one of the most popular treatments in the aesthetic space (it ranks in the Top 20 Most Popular Treatments on RealSelf.com) and a big money maker for practices.
But the reality is, there have been few true advancements in the last few years – which makes this new device so exciting. The VirtueRF marks a new era of what's possible with RF Microneedling machines. Here's why top doctors and aesthetic practices are trading in their current models for the VirtueRF and frankly why Cartessa Aesthetics worked with ShenB to bring it to the US market.
The VirtueRF is the FIRST RF Microneedling platform product. With it comes to option to add multiple RF Microneedling handpieces. This means more versatility, better results, more customized treatments, and better ROI.
Second, the overall design of the VirtueRF is better than anything out there. The team behind VirtueRF had the benefit of manufacturing the leading RF microneedling device globally so they had the foresight to optimize and introduce key ergonomic and GUI features. A smaller handpiece, lower profile and an arm to distribute weight evenly are just some of the details making it comfortable for providers. The GUI is slick. The high-def touch screen displays energy being used per pulse, total energy-delivered and total shots in real-time. There are three treatment speeds – auto and manual – which cut treatment times up to 30%. Lastly, the machine banks patient demographic data and offers tip connectivity and ID confirmation for improved safety.
The first handpiece to be introduced is the SmartRF handpiece – a 36 gold-coated needles delivered via Robotic Precision Delivery (RPD) to meet the highest standard of comfort and minimal downtime. Providers can choose amongst the widest range of pulse settings including exclusive RF Sub-pulse technology. The versatility and patient experience is truly unparalleled.
There are more reasons why VirtueRF marks a new standard in the RF microneedling. To learn more and be amongst the first in your market, contact a Cartessa Aesthetics agent today.