Hydrogen – We're Breaking Down the Science Behind the Trend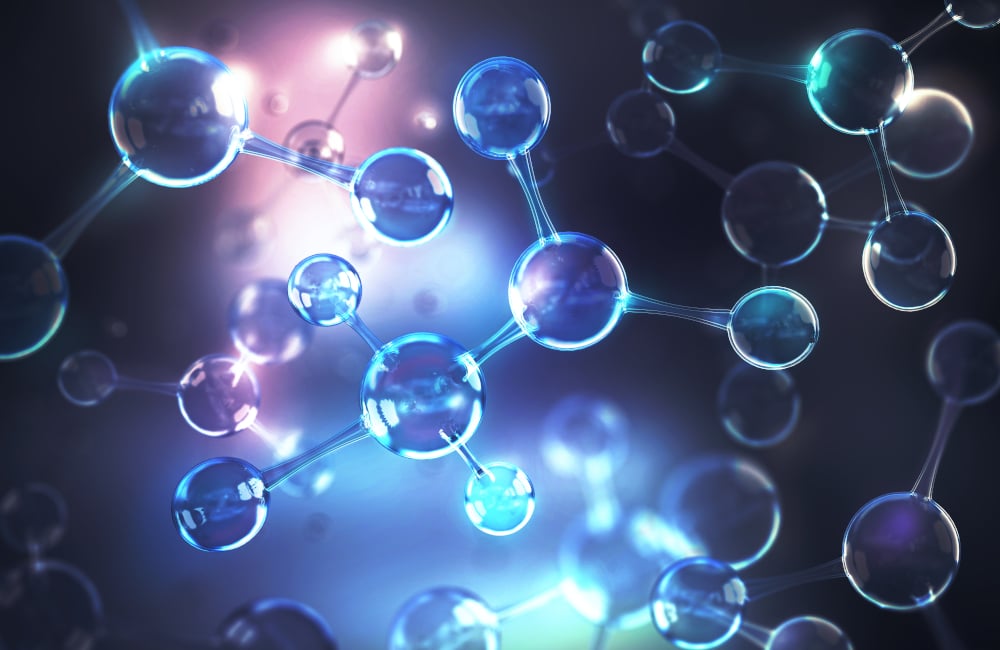 If you have a passion for health and wellness, odds are you have seen the recent rise in Hydrogen infused products and treatments – Hydrogen Water anyone? The truth is, the health benefits of hydrogen have been utilized for centuries across various categories because of its anti-aging benefits. So how does it work and why is it finding its way into aesthetic treatments – here we break it down.
To understand the advantages of hydrogen therapy, one must first understand what causes the skin to age. Free radicals are one of the main causes of skin damage and premature aging. Free radicals (also known as active oxygen, OH-) damage the skin by breaking the hydrogen bonds within our cells that hold together the building blocks of collagen and elastin. Environmental factors, such as sun exposure, stimulate free radicals and accelerate the aging process by increasing the skin's ORP, or Oxidation-Reduction Potential. In short, healthy skin has a low ORP because it has a lower amount of free radical exposure.
In a study examined by the Molecular Hydrogen Institute, skin exposed to hydrogen water showed a reduced ORP, and overall improved elasticity. This is because exposing the skin to an ample supply of hydrogen gave the free radicals something to grab onto instead of the important hydrogen bonds essential to our skin. Preserving collagen and elastin in this way was huge discovery for the anti-aging industry.
Hydrogen therapy has since been incorporated into aesthetics treatments like Skinwave, added to Cartessa Aesthetics premium portfolio over a year ago because of the differentiating benefits like hydrogen therapy. Skinwave is a multi-dimensional treatment that includes an aqua delivery system, Hydrogen therapy, electroporation, LED light, and a contouring roller to make it the most effective in its space for cleansing and reinvigorating skin.
Skinwave is the only aqua delivery device to incorporate a step dedicated exclusively to Hydrogen Therapy. The H2 step utilizes highly concentrated Hydrogen water to target free radicals that contribute to dryness and aging. Reducing free radicals minimizes cell damage, improves hydration, and restores overall skin vitality. The treatment is further enhanced with solutions rich in AHA, BHA, and Hyaluronic acid to create the ultimate anti-aging skin treatment.
So grab a glass of hydrogen water and give your skin and your patient's skin some love with a Skinwave facial.
To learn more about the benefits of hydrogen therapy and the Skinwave reach out to your local Cartessa Agent today.