5 Reasons Millennials Aren't Coming to Your Practice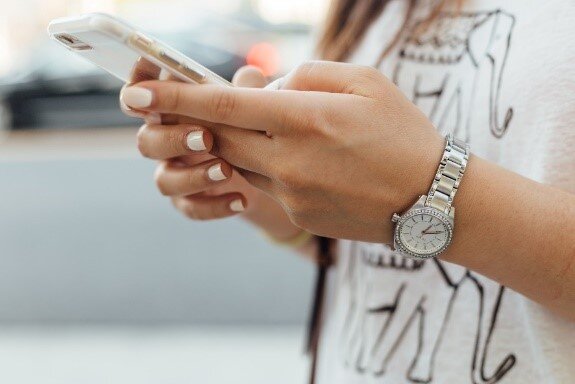 Millennials… the generation no one wants to talk about that can't be ignored. However hard you may be rolling your eyes, millennials are seeking out more and more aesthetic treatments. In 2018 alone, they made up 20% of all aesthetic procedures performed both surgically and non-surgically (according to the American Society for Plastic Surgery) and this number continues to grow. If this is true, you should be asking "why am I not seeing more "20 somethings" in my practice"?… Here's why:
1. They Can't Find You: One thing is undeniable – millennials love their phones. Looking for a new dermatology practice or the latest beauty regimen is just a google (or even Instagram) search away so it's important your business website is optimized and your social content robust to be the answer they are looking for. Your website should include information about your practice, patient reviews, before and afters and the list of treatments you offer. Blogs are a great tool to boost SEO, google results and provide additional information to those perusing your site. Don't forget to make your website mobile responsive and contact information easily accessible so your office is one-click away.
2. You Are Still Offering the Same Old Treatments– Social media influencers, blogs, and websites like realself.com are playing a more important role as millennials do their homework (and listen to their friends – 91% buy based on recommendations). This generation wants to know what's new, what's on trend and delivering better results and better experiences than before. Take CO2 for instance – typically not what you would think of for a young 20 or 30 something as this skin resurfacing gold standard requires too much downtime that they don't have time for. But the CoolPeel, exclusively performed by the SmartXide Tetra CO2, offers a spin on traditional CO2 as it provides real results without the expected discomfort or downtime. The treatment doesn't even require numbing! Showcasing new twists on traditional technologies and the latest advancements is what the researching millennial consumer is looking for before they come through your practice doors.
3. The Experience Must Be Worth the Investment: Seventy eight percent of Millennials would rather spend their money on experiences than products and they look to get the most value out of a purchase. Millennials are willing to spend money to achieve their skin care goals, but, if the cost of and overall experience with a treatment doesn't align with their expectations in terms of downtime and results, then value of the treatment is lost. For something like laser hair removal, millennials are more apt to pay a premium for truly pain free laser removal with the Motus AX because the experience is SO much better and packages that offer more versus just discounts resonate much more. And chances are, if the experience is amazing, they will talk about it.
4. You're Not Talking Prevention: Educating patients on how they can be proactive towards the signs of aging, before the fine lines and wrinkles appear, is extremely important. Patients in their 20s need to know that they have already begun to lose collagen and there are things they can do now to slow the inevitable decline. Treatments like RF microneedling and the CoolPeel help to maintain one's youthful glow. Talking about these highly relevant ant-aging procedures for a broader range of patients is important.
"These treatments are good for refreshing the skin and are therefore fantastic for both the rejuvenation patient and the prejuvenation patients."
—Dr. Christine Petti, Plastic Surgeon
5. You Are Not Spotlighting Your Authority and Authenticity on Social Media: This is where all the elements above come together. Millennials want to get to know about you and your practice before they pull the trigger to make an appointment. They value transparency and are more likely to choose a brand, or likewise a practice, that reflects their values and meets their needs. They turn to social channels to find out what you and your staff is all about. What does the office looks like? Are you able to explain the latest treatment? Do you support a philanthropy or love a certain gym class? Instagram has become the way to give new and current patients a peek into what makes your business different. Want to spread the word about a new treatment you're offering? Take to Instagram to show a live video of a treatment or some before and after photos. Want to show off your gorgeous new treatment rooms? Post a video walk through. Building a level of trust is key when dealing with today's patients. Sharing daily, educational, and honest content will can go a long way.
To learn more about keeping up with current industry trends, contact a Cartessa Agent today!
Interested in the Tetra CoolPeel, Motus AX or other treatments to target the millennial aesthetic patient – contact us.