The Patient Demographic You Can't Afford to Ignore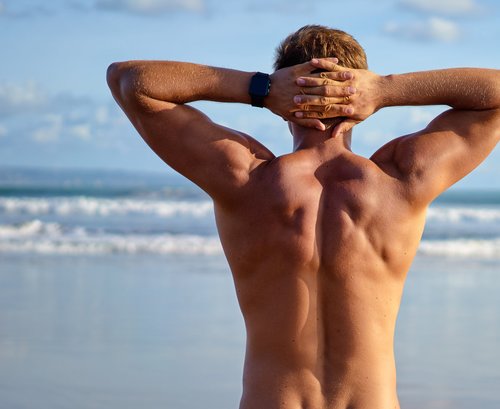 As an aesthetic-driven business, it's not unusual for practices to focus their marketing efforts on women. But, the truth of the matter is that men represent a significant and growing target for aesthetic treatments. We live in a society where looking and feeling your best does not discriminate, and so neither should your marketing efforts.
The American Society for Aesthetic Plastic Surgery's recent reports indicate that almost 40% of men between the ages of 35-50 are undergoing non-surgical cosmetic procedures. And if male skincare and grooming stats are any indication as to the growing male voice in self-care and cosmetic conversations, then it's likely we see demand amongst men accelerate. From 2012 to today, the male skincare market has gone from being a $16 billion industry to almost $24 billion, and is expected to reach $30 billion by the year 2024.
All of this begs the question: how is your practice appealing to prospective male patients?
At Cartessa Aesthetics, a leading marketer and distributor of best-in-class laser devices, we know and value the importance of offering effective and safe treatments that meet the unique needs of your patients. Our hand-selected product portfolio not only represents the best of the best technologies in each area, but our devices offer benefits that matter to your male clientele.
Men and Hair Removal
Ask a man what is most aesthetically important to them and likely hair tops the list – whether it be removing it from places they don't want it or stimulating its growth in those areas where they do. Lasers have become an extremely popular option for men to permanently remove hair on their arms, chest and backs. However, treating these larger areas means men have had to endure lengthy and painful sessions because there have been few advances in laser hair removal – until now. The Motus AX is the first real shift in technologies for permanent laser hair removal.
Manufactured by Italian-based and leading company Deka, the Motus AX is the first high-speed Alexandrite laser that is painless AND effective on all skin types. Another big advantage to men is the fact that Motus has proven to eliminate hair in fewer sessions than its predecessors. Results with no pain and less time – sign him up!
For those practices who are targeting men with the Motus AX, they are communicating the comfort of the Motus to distinguish it from other options out there. Take for instance the recent article in Men's Health on Laser Hair Removal and specifically why the Motus AX is such a game-changer. Celebrity dermatologist and founder of New York City's The Dermatology and Laser Group, Dr. Akhavan, shared, "For men, who traditionally have coarser hair, and a little bit of a lower pain tolerance, the main issue and impediment to getting laser hair removal has been pain. But with the Motus, you do not feel anything happening. Instead of delivering the energy in these large chunks like in a traditional laser, it breaks the energy down into smaller chunks and delivers them very rapidly, so you don't feel pain."
Men and Facial Rejuvenation
Back in 2014, Forbes exposed the new obsession with "Brotox" after it was reported that over 400,000 men had received Botox treatments that year to deal with the elevens between their eyes or the crow's feet that were quickly piling up around their eyes as they aged.
Men want to appear younger and more aesthetically appealing as they age and, just like women, are taking the steps to do so. Not all men, however, are eager to go under the knife just yet, which is why revolutionary non-invasive treatments that can deliver real results, like Radio Frequency (RF) Microneedling device, is in high demand. RF Microneedling, however, is the antithesis of what one might associate with microneedling (ie, vampire facial). No bloody mess, no pain or discomfort, and no downtime makes this skin rejuvenation treatment a big hit with men who are looking for a quick fix to give them that tighter, fresh-faced look they're after.
To effectively market Microneedling with Radio Frequency to your male patients, you'll want to take a "proof is in the pudding" approach. Live treatment videos on social media, as well as video testimonials immediately following the experience will go a long in way in driving home the point that this isn't your average microneedling experience. The lack of downtime is a key selling point – any redness dissipates within the hour so men can squeeze this collagen stimulating skin treatment in during lunch and return to work with only a skin glow as evidence.
Men and Tattoo Removal
Regret is just one reason that men opt to remove their tattoos. In some cases, tattoos must be removed to perform certain occupations such as joining the military. Military tattoo regulations are a leading reason why young men are opting to remove tattoos, as is the general desire to remove tattoos to achieve aesthetic goals.
The Discovery Pico by Quanta System offers industry leading peak power and three true-laser wavelengths to eliminate even the most difficult to treat ink colors (i.e. light blue and green). When men are looking for tattoo removal options, a picture is worth a thousand words. Whether in social media, you-tube or simple before and after images, technology like the Discovery can deliver the visual proof men are looking for.
So, what do you do now to take advantage of this increasingly important target?
First, look at your product line-up and how you are positioning it to your male clientele. Do the visuals and messages in your marketing materials resonate? If not, consider small changes like swapping in a male model. Second, with Valentine's day approaching, putting together a promotion for pampering "HIM" could be the push men need to try the treatments their significant others already adore. Need other ideas? The Cartessa Practice Development team works with every customer to customize a marketing plan based on the needs and goals of each practice.
If you are interested in learning more about the technologies in our portfolio or the marketing support we provide our clients, contact us. We are happy to schedule a demo and share more about what differentiates Cartessa Aesthetics.