This Holiday Season, Leave a (Bigger) Footprint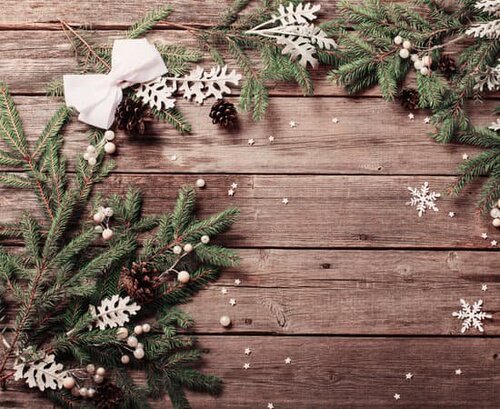 Just like that, another year is coming to an end which for aesthetic practices everywhere means it's time to gear up – and market yourself strategically – for holiday season.
With the influx of events, celebrations, vacations and get-togethers that the holiday season brings, comes the need to look and feel our best. What better way to do that than with all of the amazing, best-in-class skin treatments you offer in your office, right?
Yes, however…
Offering the best skin treatments in town is all fine and dandy, but if you're not taking advantage of this season's way of making people want to dazzle and shine as part of your marketing strategies, it's all for naught.
American consumers seem to get smarter, and pickier, with each passing holiday season. Businesses get more competitive, prices dive deeper and the need to find a great deal intensifies. We want to ensure that you are prepared and ready to take the holiday season by storm, and take an approach to marketing that will leave your patients and target market committed and connected to all you have to offer in your practice. The answer in how successful you'll be this holiday season includes how you use internet marketing practices.
Crank up your practice's digital footprint
According to this Wordstream round-up, 8 in 10 holiday shoppers are influenced by the internet. With the age of email marketing, social media, and internet marketing – most people are not just browsing online gift-guides and user-driven reviews, they're acting on said searches.
Let's break this down…
Your Website:
Now is the time to make sure your website is up to date. Make sure all of your treatments and offerings are clearly described on your website, along with before and after photos to reassure potential buyers of efficacy and the notion of "money well spent." Create a "holiday wish list" tab on your site to showcase all of the best treatments to help your patients get holiday-ready, along with the best treatments to purchase as gifts for friends and loved ones.
Your Email Marketing Efforts:
Time to crank up the dial on your email marketing efforts. Not only does email marketing remind your patient base of all you have to offer, it is one of the most effective ways to get people back to your site. This Campaign Monitor article reported that email is responsible for 20% of online holiday site visits AND studies also show that consumers who purchase products through email are likely to spend 138% more than people who don't receive email offers.
Perhaps the best way to get your holiday message across is on social media. With the number of users increasing every day, the scroll will be saturated with deals, of course, but that shouldn't deter you. Your followers will appreciate the info, insight, and offerings no matter how many they're bombarded with on a daily basis. This is the perfect time to educate them on the efficacy of your treatments, the minimal downtime associated with treatments that are perfect to do before an event or trip, and any price adjustments you'll be making as we inch closer the mid-December mark.
Your Social Media:
Perhaps the best form of social media to utilize this holiday season? YouTube. To date, almost 70% of shoppers visit YouTube before determining what to buy. Educating your patients about your treatments, sharing frequently asked questions and answers, along with live in-treatment videos are the perfect kinds of content for your practice YouTube channel.
And of course, now is the time to get creative – and competitive. Holiday shoppers want deals and steals, and the best way to offer this without "giving the milk away for free" is through discounted packages and stacking treatments. For example, layering a Skinwave treatment with RF Microneedling is one way to achieve impressive, immediate results before a holiday party, so enticing patients with a "buy one, save 15% off on the other" type of deal – complete with the education on why both treatments are ideal for holiday season – can go a long way.
For more marketing ideas or to connect with a Cartessa employee, contact us today!