Cartessa Aesthetics Expands its Advisory Board & Adds New Medical Director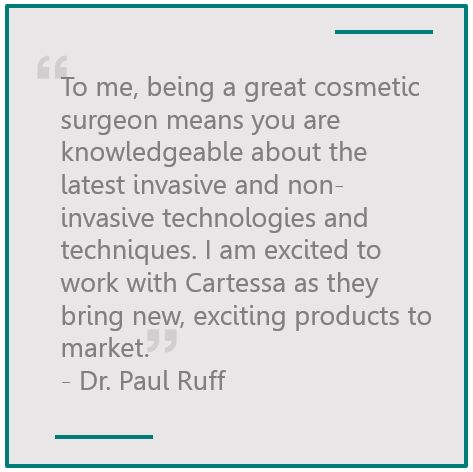 MELVILLE, N.Y. (PRWEB) | October 4, 2021
Cartessa Aesthetics has disrupted the aesthetic industry with its curated product portfolio and best-in-class customer support. To support their ambitious business growth, Cartessa has announced two new advisory appointments to support their ambitious business growth.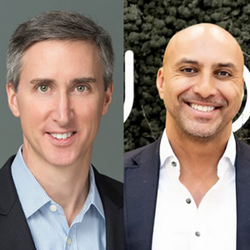 Plastic Surgeon Paul Ruff has joined Cartessa's Medical Advisory Board. The founder of West End Plastic Surgery and Assistant Professor of Clinical Plastic Surgery at Georgetown University, Dr. Ruff is recognized as one of the top cosmetic plastic surgeons in Washington, D.C. He is admired for his skill and compassionate care as well as his progressive aesthetic approach. When asked why he accepted a position on Cartessa's Medical Advisory Board, he cited their impressive technology and shared goals:
"To me, being a great cosmetic surgeon means you are knowledgeable about the latest invasive and non-invasive technologies and techniques. You know how to listen to your patients and strive to offer the best of the best. Cartessa does the same – they listen to their customers and present products that truly address unmet needs in the aesthetic space."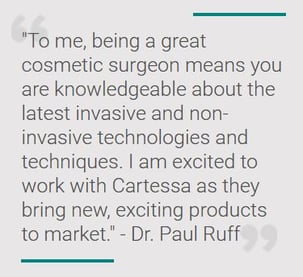 Dr. Ruff will work with the other members of Cartessa's Medical Advisory Board to provide ongoing clinical guidance and practical insights to inform product selection and planning.
Dr. Adarsh Vijay Mudgil has been named Cartessa Aesthetics Medical Director. With offices in New York City's Greenwich Village and on Long Island, Dr. Mudgil is board-certified in both dermatology and dermatopathology. In addition to his successful practices, Dr. Mudgil has built a significant audience on social media and "The Dr. Mudgil Podcast", sharing stories that inspire and empower. His recent book "Let's Get it!" explores his own journey to self-empowerment.
Cartessa's founder and CEO, Gabe Lubin has been a guest on Mudgil's podcast where he shared the importance of perseverance. "I can appreciate Gabe's hustle – his determination to start Cartessa and commitment to challenge the industry norms. I am excited to support the great work their team is doing" shared Mudgil.
Dr. Mudgil will partner with Cartessa's sales, marketing, clinical and regulatory teams as they continue to build clinical programs and protocols and look to expand into new categories.
—
About Cartessa Aesthetics
Cartessa Aesthetics, LLC sources leading aesthetic medical devices for distribution to dermatologists, plastic surgeons, cosmetic physicians and medical spas. Cartessa selects the most cutting-edge technologies that offer clinically proven efficacy, patient safety, and the best possible investment for patients and professionals. Cartessa is the exclusive US and Canadian partner for Quanta Systems. The company's portfolio also includes VirtueRF and PHYSIQ, Deka manufactured Motus AX & Motus AY, Tetra CO2 with CoolPeel and Luxea as well as Subnovii Advanced Plasma Technology and Skinwave. For more information visit: https://www.cartessaaesthetics.com or email the company at info@cartessaaesthetics.com.