Sub-Z | A New Class of Electric Based Cryo-Technology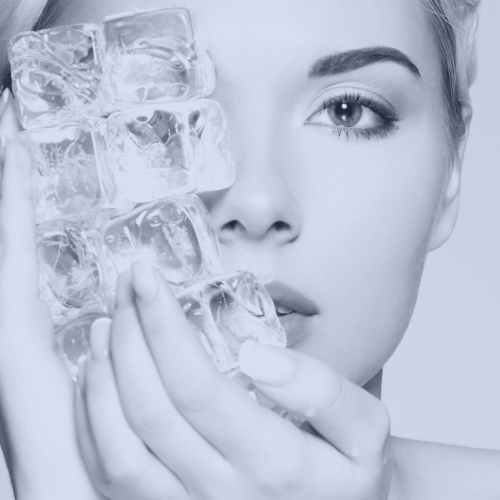 Cryotherapy, also known as cold therapy, has a long history of treating injuries and inflammation dating back to Egypt 2500 BC. Today, it likely plays a role in your aesthetic practice – and if it doesn't, it should. You see, it's not a matter if cryotherapy is the right complement to treatments in your practice, but which cold therapy device – or devices – is the right complement.
Cryotherapy Considerations
Cryotherapy outside of aesthetics has many benefits from reducing migraines and arthritic pain to perceived impact on mood and memory. In skin applications, cryotherapy offers aesthetic practices and their patients many benefits when used pre- or post-non-invasive treatments and injections; analgesic effects to increase comfort, as well as reduction in potential side effects like bruising, inflammation, and thermal injury.
However, not all cryo machines are created equal. It's important to consider the following features:
Target temperature
Speed
Ease of Use
Safety
Maintenance and consumable costs
Enter Sub-Z
New to market in 2021 is Sub-Z – a new class of electric based cryo-technology that meets the demands of aesthetic providers…a tank-free, zero consumable option that delivers on efficacy, safety, and speed. Sub-Z is built with the power achieve therapeutic temperatures quickly. Skin temperature goes from 33 degrees Celsius to sub-zero temperatures in under 20 seconds. The flexible 6-foot hose and sophisticated GUI allow providers to easily position the cold air and adjust settings for treatment needs.
What's even better is that Sub-Z delivers all the benefits of cold therapy without the use of cryogenic canisters that utilize chemical gases to generate therapeutic temperatures. Common cryogenic liquids include oxygen, argon, nitrogen, hydrogen, and helium. These tanks have recurring costs for practices to maintain inventory, as well as safety protocols to align with regulations. Practices will likely spend thousands of dollars, year over year to maintain this option, all while potentially putting patients, employees and the environment at risk.
With 50 years in medical technology, Zimmer MedizinSystems is a worldwide name in cold therapy. Having worked with Zimmer since inception, Zimmer products have been regular complements to Cartessa's core devices. This 4-year successful partnership is why Zimmer selected Cartessa to bring Sub-Z to market exclusively.
Reviews are in:
Dermatologists and Plastic Surgeons are loving what Sub-Z can bring to their practices.
Dr. Jeff Antimarino, a Pittsburg based Dermatologist shares, "The Sub-Z has been a great addition to our practice. We strive to give our patients the ultimate patient care experience and the Sub-Z is an effective option when addressing comfort control with laser treatments and injectables. Patients love the fact that we offer additional support when managing their pain level during medical spa treatments."
Dr. Kenneth Rothaus, a Plastic Surgeon in New York City, commented "The Sub-Z has made fractional laser and RF treatments much easier and more comfortable for the patients."
Dr. Rothaus and Dr. Antimarino are having success using the Sub-Z pre and post CoolPeel CO2 laser treatments. Patients' comfort is increased, and results remain exceptional. There is also evidence of improved recovery time and decrease social downtime, while the treatment team easily operates the Sub-Z interface and application.
Sub-Z is one of the coolest additions to Cartessa's 2021 product portfolio. Have questions or want to see the Sub-Z up close?
Reach out to a Cartessa agent today!